(Magyar Sźo, Novi Sad, 2014)
Participants:
Vojislav Mijalčić, music critic • Tibor Nađ, autor
Mini concert
BLUES HALTER
Zoltan Cikora, drums • Karlo Janović, bass guitar • Siniša Nićin, guitar • Tibor Nađ, guitar, voice
About the author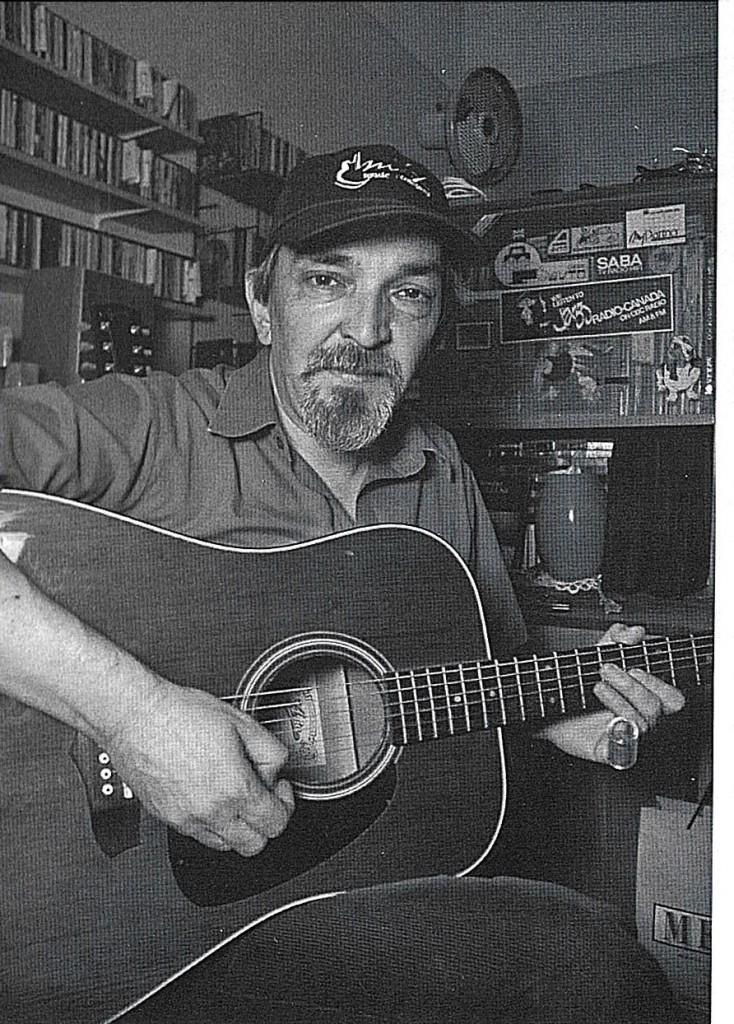 Tibor Nađ was born in 1960 in Novi Sad. As a teenager, listening to various kinds of music his elder brother was playing, he felt that blues is different than other music genres: its special atmosphere was captivating for Tibor. Self-taught, he started playing the guitar when he was at high school, and he had his first gig when he was 17. When, with the group Aquarius, he got an engagement at the seaside in 1981 – revolted by only Tibor knows what – he made a repertoire solely composed of blues songs, which, to everyone's surprise, was met with a positive response from the foreign tourists. By the end of the same year, he gathered his fellow students from different parts of ex-Yugoslavia into the group Blues Revival. Blues Halter was formed in 1983, remaining active until this day in its various incarnations. Around that time, he grew an interest in literature about blues in English, and as he was translating, he learned many fantastic things about this music genre and gradually formed a picture of the importance of poetry, which actually carries the weight of blues. Radio stations, Radio 202 and Studio B in particular, broadcasted blues regularly. Tibor later got on the air himself as an editor of music programmes on Radio Novi Sad and 021, where he passed the virus of blues passion to his listeners. He has occasionally organised multi-media evenings dedicated to blues greats and continually played live with his band. He got the idea to write this book spontaneously, as he was putting together the life-long puzzle of blues. Led by the desire to share his knowledge and love with others, he published the book first in Hungarian in 2008, and now in Serbian as well. But as words fall short from depicting many things in music indeed, Tibor still speaks his blues primarily with his guitar, slide and voice.
About the book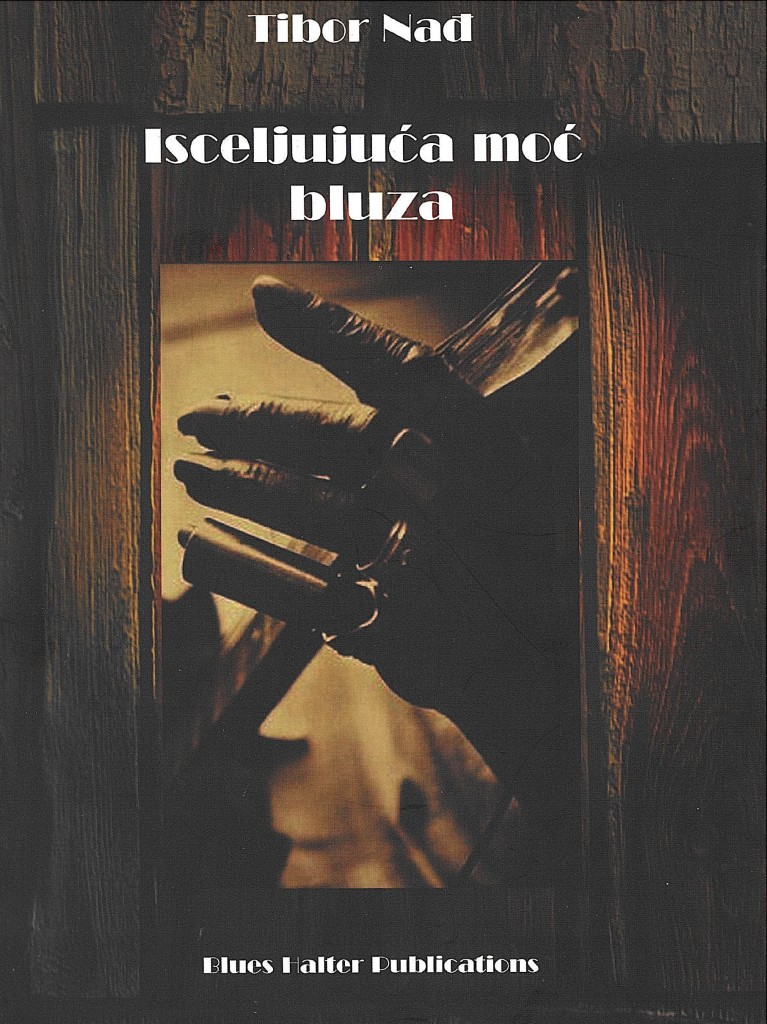 Aware of his huge knowledge and experience, and (with God's help) the self-awarded role of blues messiah, Nađ has finally decided, after decennial work on collecting information, facts, dates, witnesses' and other evidence of his theories, propositions, believes and feelings, to finally translate all this into a sound and unique document, which we are fortunate to have in our hands today. Flipping through these pages, full of diverse historical materials and yet-unseen images of the past, offers great pleasure. All is collected under a title that raises the seemingly factual story to a higher level, into the realm of spiritual values, where the story of blues undoubtedly belongs. Those who have deeply experienced blues, especially through a genuine blues connoisseur such as Tibor, will find this book helpful in defining the terms they already know and putting some facts, perhaps details and trivia together into a story that is woven from the distant past into an unknown future. To others, let us call them blues beginners or music explorers and investigators, the Healing Power of Blues will offer an incredible adventure with lots of far away landscapes and hidden shores full of treasures waiting to be discovered and used in a smart and reasonable way for centuries. Diving into this book, the reader, whatever kind of reader they might be, will certainly dive into a world of adventures, ideas, attempts, conflicts, defeats and victories, and most of all good music that, like from some old jukebox full of small crackling records, seeps out of each line of this very interesting, well-composed and artfully written historical reading. And perhaps, you find an answer or two, as these pages contain the collection of huge and comprehensive experience of blues through time and space. And don't forget that deep down in each one of us, lonely individuals caught in the whirlpool of civilisation that has thrown us off balance, lies – a man of blues.
Zlatomir Gajić, journalist and rock critic
Zlatomir Gajić, novinar i rok kritičar
BLUES HALTER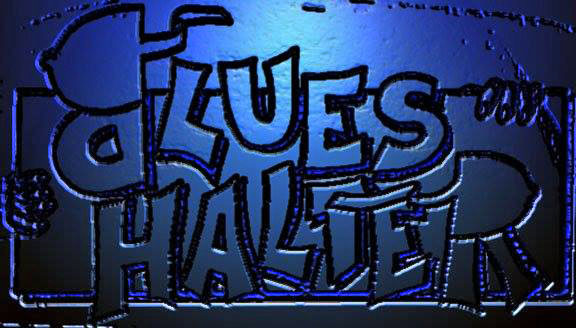 Blues Halter was formed in the early 1980s. Over the years it has seen many people come and go, and the only original member who is still in the band is Tibor Nađ (guitar and voice). Blues Halter has reincarnated over and over again, and each time it sounded different, but has always stayed true to the blues sound. The band has honed both acoustic and electronic blues exploration. Although primarily a club band, it has the experience of playing on the big festival stages as well.
The current line-up:
Karlo Janović (bass guitar and vocal), is a veteran of Novi Sad's music scene, who has played with a number of Novi Sad-based bands in various music genres. He spent some time living abroad, where he continued playing. He joined Blues Halter in the early 1990s and, with several short breaks, has stayed with the band ever since.
Zoltan Cikora (drums), is recognisable as a member of different jazz formations and a seasoned musician. He also spent some time abroad earning a living by playing music. He joined Blues Halter three years ago and contributed to the sound of the band with his unusual rhythms close to jazz music.
Siniša Nićin (guitar) is a brilliant instrumentalist who quickly fitted into the sound of Blues Halter. His great technique allows him to play country, rock and blues music with ease.
Blues Halter has an unofficial DVD from 2007 recorded in the cafe Foxtrot in Novi Sad.