Dortmund – Novi Sad – Rostov-on-Don
Conductors
Uwe Plath (Germany) • Andrey Machnev (Russia)
Special guests
Dian Pratiwi (Bali, Indonesia) • Ondrej Stveracek (Czech Rep.) • Ryan Carniaux (USA) • Adam Klemm (Serbia) • Fedor Ruškuc (Serbia) • Aram Rustamyants (Russia) • Raphael Klemm (Germany)
Vokali
Norbert Gottschalk (GER)
Dian Pratiwi (Bali, Indonesia)
Katharina Möllerherm (GER), trombone • Ralf Böbel (GER), bass trombone • Raphael Klemm (GER), trombone • Dania Menges (GER), trombone • Jonathan Böbel (GER), trombone • Evgeny Ring (RU), alto saxophone • Anatholy Melik Barhkoudaryan (RU), baritone saxophone • Ondrej Stveracek (CZ), tenor saxophone • Artem Sargsyan (RU), tenor saxophone • Adam Klemm (Serbia), alto saxophone • Milena Jančurić (Serbia), flute • Benny Brown (GER), trumpet • Ryan Carniaux (USA), trumpet • Aron Lamby (GER), trumpet • Zsolt Argyelan (Serbia), trumpet • Jan Kaiser (GER), trumpet • Aram Rustamyants (RU), piano • Gregory Deratsuev (RU), drums • Vitali Perov (RU), el. bass • Vukašin Mišković (Serbia), guitar • Fedor Ruškuc (Serbia), double bass • Alvaro Severino (Chile), guitar
  The East-West European Jazz Orchestra was founded in 2008 by the Association East West Jazz Dortmund in collaboration with the Glen Buschmann Jazz Academy Dortmund and musical institutions from the partner cities of Dortmund and other institutes. In 2008, an international jury appointed the Orchestra as one of the official orchestras of the "European Capital of Culture – Ruhr 2010". The ensemble stands out for its authentic way of interpretation on an international level. The ensemble includes musical forms yet unknown here, combining European jazz and mainstream jazz with the East European musical traditions of Eastern Jazz (Russian art and Balkan folk music). The project integrates cultures, lives the European idea and addresses inquisitive, international youth and professional jazz musicians from different regions by its unusual styles of World Jazz.
The ensemble 2015 consists of musicians from the Ruhr area, Rostov-on-Don (Russia), Prague (Czech Rep.), and since 2010, musicians from the jazz scene of Novi Sad and Belgrade, reinforced by the selected guest soloists and docents from all over the world. Since 2008 the Orchestra has performed in many European cities, played at the Prague Jazz Festival 2011-2015, the International Rostov Jazz Festival (RU), Pilzen (CZ), in the capital of culture RUHR 2010 , the capital of culture Istanbul 2010, and many other cities. The Orchestra has performed with Dennis Rowland (Count Basie 77-84, Grammy 79′, USA), Jerry Bergonzi (USA), Peter Weniger (GER), Gerard Presencer (GB), David Liebmann (USA), Peter Beets (NL), Alex Sipiagin (RU-NYC), Boris Kozlov (RU-NYC), Dian Pratiwi (Bali, Indonesia), JD Walter (NYC-USA) , Andrew Krasilnikov (RU), and many others. The project director is Uwe Plath.
Uwe Plath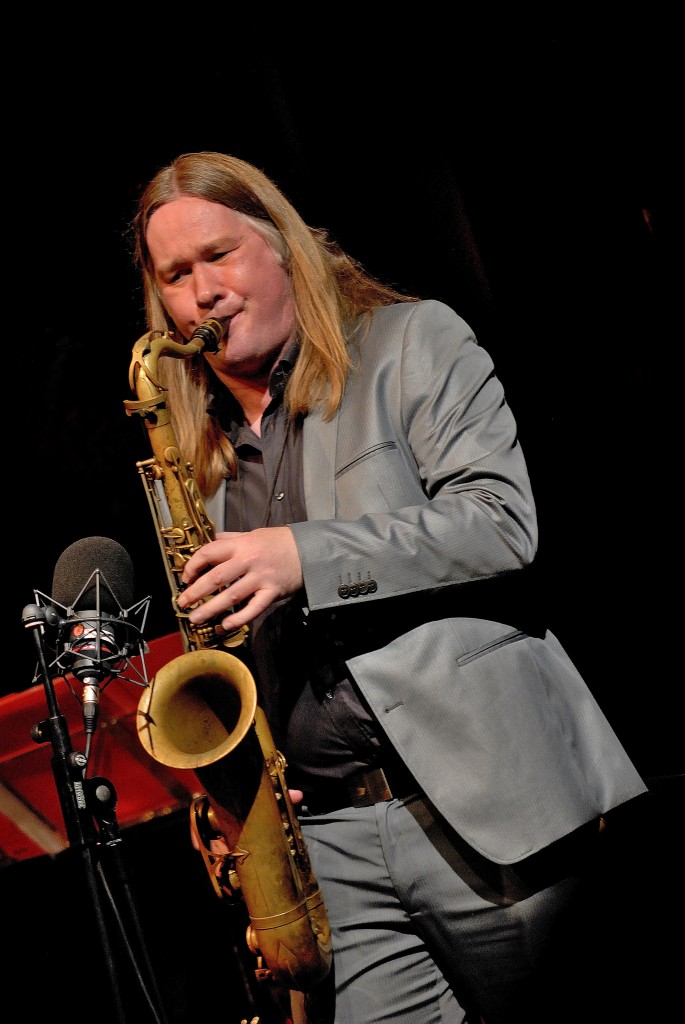 Uwe Plath (1964) has played with Mel Lewis, Dennis Rowland, Zbygniew Namyslovsky, Gregory Gaynair, Benny Bailey, Milan Svoboda, Peter Beets, Richie Beirach, Ondrej Stveracek, Dizzy Gillespie, Barry White, Matthias Bergmann, Günter Bollmann, Jiri Stivin, Dian Pratiwi, The Pall Mall Jazz Big Band/USA, Rob Madna, Aram Rustamyants, Fedor Ruskuc, Adam Klemm, JDWalter , Boris Kozlov, David Liebmann, JD Walter and others. He has been leading jazz master classes of the Glen Buschmann Jazz Akademie Dortmund since 1997, and is also a Docent for Saxophone and Jazz Theory at the Felix Mendelssohn Bartholdy Conservatory in Leipzig. In 1984 he won the first price for saxophone at the competition for young jazz players NRW/Germany. After finishing his studies in Hilversum/NL (1985-91), the Berklee School of Music in Boston/USA (92) and Rotterdam/NL (93-96), he started working as a soloist with many important jazz musicians in Europe and others countries. In 1992 and 1993 he was a finalist and the prizewinner at the "European Jazz Contest/Brussels". In 2000 he founded the GBJA Big Band Dortmund, an ensemble for very talented young jazz players in Germany. In 2003 he founded the "International Big Band" Dortmund-Rostov-on-Don, an ensemble for professional jazz players from Russia, Germany and Serbia, performing with soloists from the Netherlands, USA, CZ, Indonesia and other countries. A lot of many very young jazz players have started their big careers in the International Big Band such as Pablo Held, Ryan Carniaux, Florian Menzel, Niklas Walter and Ondrej Stveracek. In 2006, the International Big Band – conducted by Uwe Plath – was on a tour with Dennis Rowland (Count Basie US Grammy Winner 1979) and Ondrej Stveracek. He has also played with the Milan Svoboda Concert Big Band Prague, with his own formations Uwe Plath/Gregory Gaynair Quintet featuring Dian Pratiwi, Uwe Plath/Matthias Bergmann Quintet and the Uwe Plath Jazz Ensemble Dortmund featuring Ondrej Stveracek/CZ and Ryan Carniaux/USA. In 2008 Uwe Plath was chosen by an international jury to lead the East West Euroepan Jazz Orchestra TWINS 2010 / Ruhr 2010 – an official Orchestra of the RUHR 2010. The Orchestra was sent by the German government as "a messenger of German and European culture" to the capital of culture Istanbul 2010. In the period 2009-2015 this orchestra has performed with Jerry Bergonzi , Milan Svoboda , Dennis Rowland, Andrev Krasilnikov , Peter Weniger , Peter Beets , Boris Kozlov , JD Walter , David Liebmann, Alex Sipiagin, and many others in Germany and Europe. In 2013 Uwe Plath founded, together with the Balinese vocalist and "Voice of the Capital of Culture 2010" Dian Pratiwi, the Uwe Plath-Dian Pratiwi Quintett which has had performances in Asia, especially notable among which are two at the Bali Jazz Festival, in 2013 and 2014.
Andrey Machnev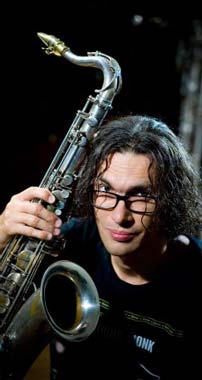 Machnev, Andrey Vladimirovich (6.02.1971. Krivoy Rog, Ukraine), is a saxophone player, educator, arranger, jazz orchestra and ensemble leader, one of the organisers of children's jazz education in Rostov-on-Don, a laureate of international jazz competitions and festivals. He has been a teacher at the Kim Nazaretov Jazz School since 1995. He has grown to become a renowned soloist of Rostov's big bands, one the leader of the New Centropezn Jazz Quartet and the leader of a unique children's jazz orchestra. He picked up the saxophone at the age of 9 (class of A.R. Gabela). As a member of the Alexander Gabela Big Band from 1983, he appeared at the jazz festivals in Dnepropetrovsk (1983), Donetsk (1984), Tbilisi (1985), Leningrad (1985) and Moscow (1986). Since 1987 he has been working in Kim Nazaretov's jazz orchestra. In 1990 Andrey graduated from the Variety and Jazz Department of RCA, in 1995 – from the Variety and Jazz Faculty of S. V. Rachmaninoff RSC (Academy). While he was a student, he was twice a laureate of the International Competition of Young Jazz Performers (1990, 1994, Rostov-on-Don). He worked for 4 years in Viktor Budarin's Don-Band ensemble (in 1993 performed at the jazz festivals in Novosibirsk and Saint Petersburg); worked as an artist of the orchestra of Young Spectator's Theater (1993); on the position of a professor in Saxophone Department at the Variety and Jazz Music Faculty of S. V. Rachmaninoff Rostov State Conservatory (Academy) (1995-1998). As a member of the ensemble that has been active under the name New-Centropezn Jazz Quartet since 1998, he has taken part in international competitions: Euro-Jazz-94 (Belgium) –5th place and a special prize Most Promising Young Band; 14th European Competition of Young Jazz Bands in Leverkusen (1995, Germany) – Grand Prix; 22nd International Contest in Getxo (1998, Spain) – Best Band by the Audience Vote.
Since 1995 he has been engaged in school work. In 1997 he created the Children's Big Band that has been successfully performing at the international jazz festivals in Ukraine, Russia, and Germany. The Children's Big Band of the school was a genuine surprise at the official concerts of the People's Artists of Russia I. Bril and A. Kroll events, sharing the stage with Oleg Lundstrem's legendary orchestra. He has written 50 arrangements for the children's big band.
He is very successful as a composer as well. His pupils regularly take winning places at the international competitions in Russia (Saint Petersburg, Rostov-on-Don) and in the region (Ukraine), perform at jazz festivals in Germany, Scotland, Ukraine, and Russia. Among them, there are some International Competition of Young Jazz Performers Grand Prix winners: Aleksey Nekrasov (2001), Evgeny Ring (2007). His graduates continue their professional education at the S. V. Rachmaninoff RSC (Academy) (Karen Sargsyan), the USA (Aleksey Nekrasov), the Netherlands (Sergey Avanesov), Germany (saxophonists Evgeny Ring, Artem Sargsyan, Eldar Tsalikov). As a member of the New Centropezn Quartet, he appears regularly at the international jazz festivals abroad. As a percussionist of Kim Nazaretov's jazz orchestra –where the quartet has became a rhythm section in 2001- he has participated in various international projects, the most important of which is the East West European Jazz Orchestra, which was created (in 2004) owing to the long-term cooperation between the twin cities of Rostov-on-Don and Dortmund and which unites musicians from Russia, Germany, the Czech Republic, Indonesia, the USA, France, Serbia, and the Netherlands. In 2010 A. V. Machnev was awarded Best teacher of a children's school of arts in Russia at the All-Russian competition.
Norbert Gottschalk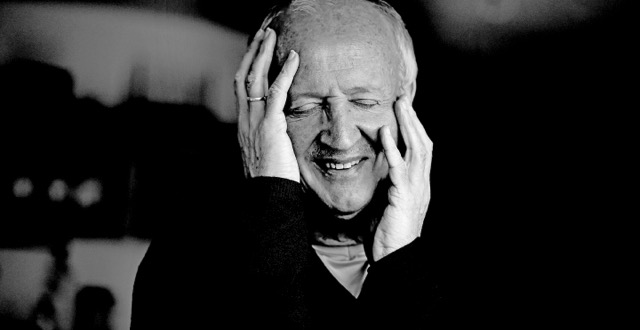 Norbert Gottschalk is one of the most significant jazz vocalists in Europe. His Debut-CD from 1988 was distinguished with an international Jazz-Award and won him a place among the ten best jazz and scat vocalists worldwide, as it can be read in Mark's Press London. 10 CD productions followed. Among these productions is 1 solo CD with guitar and 4 duo CDs with famous jazz guitarist Frank Haunschild. These CDs were praised by specialist publications very much and met with public acclaim. Norbert Gottschalk's current CD "Stars" is one of the most popular releases in vocal jazz of the last year!
Norbert Gottschalk plays concerts with different own projects worldwide and sings as a guest soloist in different bands of the European jazz scene.
Norbert Gottschalk has worked as a teacher for Jazz-Ensembles at the Maastricht Academy of Music in the Netherlands since 1993. He teaches jazz vocals in Cologne (Germany, for 10 years) and is a guest-professor in Luzern (Switzerland). Since 2001 Norbert Gottschalk has been working for the International Music College Freiburg (Germany) and Berklee College of Music, Boston, USA.
Dian Pratiwi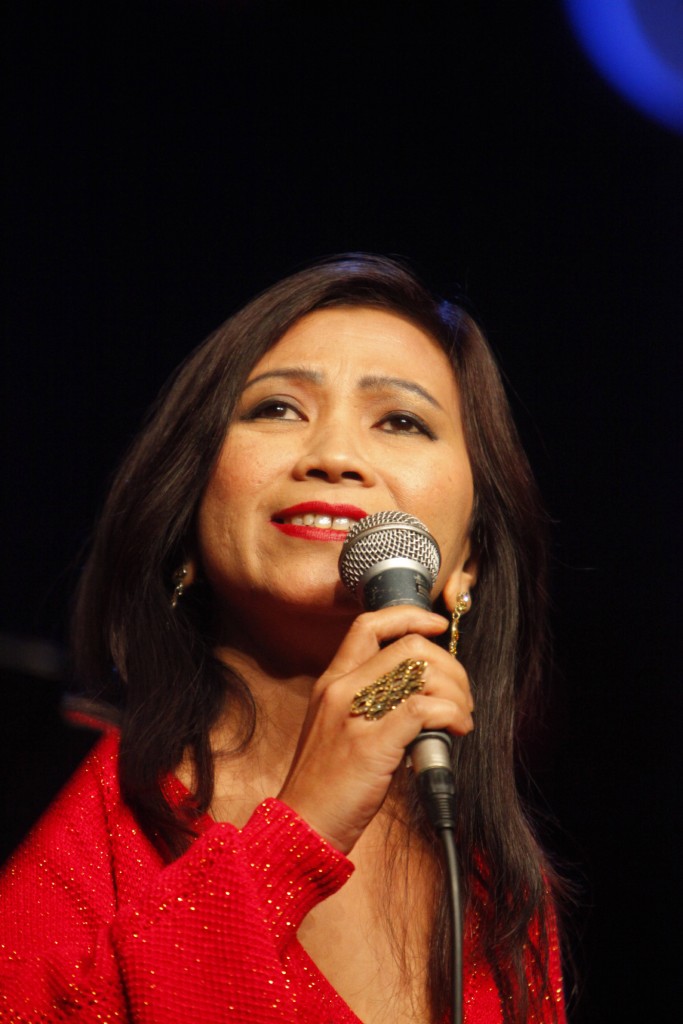 Born in Jakarta she started to sing in the Primary School's choir as a lead singer at the age of 13. After listening to Sarah Vaughn´s Misty for the first time, she fell in love with jazz. The other great female singers who had influenced her singing were Billie Holiday, Dinah Washington, Nancy Wilson, Randy Crawford, Betty Carter, Ernestine Anderson, Aretha Franklin & Chaka Khan. In 1979 she began her professional singing career when she met two well-known jazz guitarists from Indonesia, Yopie Item and Ireng Maulana, who discovered her singing talent, and she performed with them in several jazz clubs and international hotels in Jakarta. In 1983 she moved to the Paradise Island of Bali and continued singing with the local musicians there. She won a price in a singing competition hosted by Radio & Television Bali in 1984. Her international singing career began in 1987 when she went to Perth, Australia and performed together with Dirk Plummer Big Band. In 1989 she went to Holland and studied Jazz at the "Hilversum Conservatorium" with Edwin Rutten, Deborah Brown & Greetje Kaufeld. She won the "Golden Tulip Award" in Leiden. During her stay in Holland she performed at the "North Sea Jazz Festival" together with Edwin Rutten Quartet in Den Haag. This was followed by performances throughout Holland accompanied by her own bands "State of Mind" and "Picture This" as well as other professional musicians like Bernard Berkhout & The Swingmates, Bob Richter, Karel Boele, Martjin Van Iterson and Tony Eyck. After 6 years of successfully performing in the Netherlands she decided it was time to move back to Bali and reunite with her family and local musicians there. Together with her brother Yuri Mahatma, who plays the guitar, she first formed a band called Easy Money. Her musical development led to the formation of Jiwa Band and Kayane Band, playing jazz, Latin jazz, R&B and funk in some of the most distinguished places in Bali. In 2002 she took another step to develop her musical career further by moving to Germany to live in Dortmund. There she joined the Glen Bushman Jazz Akadamie Big Band led by Uwe Plath and was later invited to sing at the Old Gold Jazz Festival in Novi Sad and other special occasions. She then joined the professional jazz bands Darktown Swingtet and Woodhouse Jazz Band – with the latter she performed at the 2004 Jazz festival in Rimini. She continues working with well-known musicians on the jazz scene such as Gilda Razani and Subvision, Peter Petrel & The Swinging Petrels, Engelbert Wrobels & The Swing Society, Klaus Osterloh, Reiner Oeding from The Pils Pickers, and some members of the WDR Big Band like John Marshall & John Goldsby, at several events and in places all over Germany. Since 2007 she has been performing with the East West European Jazz Orchestra TWINS 2007-2015 – the official jazz orchestra of the capital of culture 2010 / Ruhr 2010, conducted and founded by Uwe Plath. With this orchestra she also performed in the capital of culture 2010 Istanbul as an official ambassador of Ruhr 2010 and the German Government (Auswärtiges Amt der BRD). Since 2013 she has also been performing in Asia with the Uwe Plath/Dian Partiwi Quintet The Bali Thing at several important festivals – Bali Jazz Festival 2013/2014. In 2015 this quintet will have its first European tour featuring famous American trumpet player Ryan Carniaux (Boston, USA).
Ondrej Stveracek
"This CD is high powered and intense with very modern overtones. I love Ondrej ́s sound and behind the sound. His intonation and nuances are impecable. The band sounds like a real band. A must listen."
Jerry Bergonzi about album What´s Outside
 "When Ondřej Štveráček picks up his tenor sax, people tend to stop what they're doing and tune in. His standout bebop playing, heavily influenced and inspired by John Coltrane, has become something of a showstopper… "
PRAGUE POST
 Ondřej is an incredible saxophone player – one of the best in the world in my opinion – and I recommend you check him out if you don't know him. The night I met him, I went to a jam session, naively thinking I'd blow everyone away (thoughts like that are long gone) only to hear Ondřej busting out "sheets of sound" like Coltrane on "Black Pearls"!!!"
Osian Roberts (UK Saxophonist)
 "Coltrane´s in the house…"
Eric Ineke (Dutch drummer legend) about Štveráček´s playing.
 "Prague-based saxophonist Ondrej Stveracek and his sterling quartet are a driving force in Central Europe's thriving jazz scene and the group's stellar outing on The Form, is more than ample testament to this claim. A young lion from the Czech Republic, Stveracek was inspired by the music of John Coltrane and, although drawn in by his style, he clearly distinguishes himself by developing a voice of his own. The album presents an audacious session of post-bop jazz where his own musical style and the approach on such pieces as the electrifying high-octane opening title track, provide further evidence of the drift from the Coltrane influence.
Edward Blanco, All About Jazz (Ondrej Stveracek Quartet: The Form, 2014)
 Ondrej Štveráček's thunderous tenor sax recalls 'new breed' reedmen like Steve Grossman and Dave Liebman who honed their sound in the billowing wake of John Coltrane's legacy. It is impossible not to hear echoes of the icon in this young Czech lion – a whole-horn, sound-for-its-own-sake approach with chops to support any idea that occurs – but he is clearly on his way to a more original concept with What's Outside. On "Out-Sight" and Coltrane's "Africa" Štverácek nearly melts the remaining varnish from his faded sax, taxing his reed with overblown immediacy while "Weaver of Dreams" reveals a gentler side; unlike his idol, he eschews 'shaggy-dog' storytelling in favor of succinct, songserving narratives.
Tom Greenland (New York City Journalist, 2011)
 "Czech hard-bop saxophone star Ondřej Štveráček has been a rising star on the Czech jazz scene for nearly a decade, stepping out from the pervasive influence of John Coltrane's "sheets of sound" technique into a style that can veer from touchingly tender to raving with passion. A must-see…"
Prague Post, March 2012
Played with: Gene Jackson, Dave Liebman, Jerry Bergonzi, George Mraz, China Moses, Allen Vizutti, Paul Bollenback, Harry Sokal, Alex Sipiagin, Roberta Gambarini, New York Voices, Igor Buttman, Brian Charette, Uwe Plath, Piotr Wojtasik, Douglas Sides, Dennis Rowland, Ryan Carniaux, Kevin Mahagony, Kalman Olah, Joe Cohn, Benito Gonzales, Poogie Bell, Mel Canady, Philip Harper, Jorge Vistel, Kuba Stankiewicz, J.D. Allen, Peter Beets, Joris Teepe, Erik Ineke, Boris Kozlov, Kornel Fekete-Kovacs, Erik Doelman, Udo Van Boven, Rob Van Bavel, Eric Vaughn, Radovan Tariška, Oskar Rozsa, Osian Roberts, Tzumo Arpad Olah, Mark Aanderud, Ondrej Krajňák, Klaudius Kováč, Pavel Wlosok, Martin Valihora, Jonathan Crossley, David Dorůžka, Pablo Held, David Patrick, Deitra Farr, Eric Allen, Jaromír Honzák, Karel Růžička, Karel Růžička Jr., Matuš Jakabčic, Ida Kellarová, Iva Bittová, Yvonne Sanchez, Najponk, Jaromír Honzák, Laszlo Sule, Emil Viklický, Najponk, Juraj Griglák, Karel Gott, Dara Rollins and more…
Born November 3rd, 1977, Most, Czechoslovakia. Starts to play clarinet when he´s 10 years old, switches to tenor saxophone at 15 and joins Litvínov Big Band, where he gets prize for best soloist in 1995 in Czech Republic Big Band competition.
In 1998 moves to Prague for studying at Jaroslav Ježek Conservatory and starts to play at Prague Jazzclubs and czech top jazz players.
In 2003 finalist of prestigious International Jazz Contest Hoeilaart in Belgium.
From 2006 member of legendary Gustav Brom Big Band, Matuš Jakabčic CZ/SK Big Band, East-West European Jazz Orchestra.
Debut album "Ondřej Štveráček Quartet – What´s Outside" was nominated as The Best Jazz Album 2010 and second album "The Form" was picked as one of three Best Jazz Albums 2013 by jazz critics.
"The extraordinarily gifted tenor saxophonist Ondřej Štveráček enjoys the freedom of jazz with a similar exhilaration as other up-and-coming Czech musicians. He has been a regular member of Gustav Brom Big Band for many years now, has collaborated with the most outstanding young musicians from both the Czech and Slovak Republics as well as with artists from abroad (Jerry Bergonzi, Dave Liebman, George Mraz, Joe Cohn). Apart from activities as a sideman, he focuses primarily on his own concept of playing the saxophone, undoubtedly inspired by the jazz tradition.
Coltrane´s Sheets of Sound concept percolates through Štveráček´s phrasing and his tone resembles that of his idol's as well. Coltrane and Štveráček also share great horn control and flawless technique. Štveráček is never intimidated by breakneck tempos, odd meters or complex harmonies. Even though one would be hard pressed to find a better teacher than Coltrane, Štveráček has recently been drifting further apart from his influence to find his own voice to the great benefit of himself and his listeners. He has already put out two albums with his band and is touring all major destinations in Central Europe. Both his debut What´s Outside and sophomore release The Form have garnered critical acclaim.
No wonder Ondřej Štveráček has picked out Gene Jackson to enhance his line up to let his saxophone shine and easily blend into the group´s chemistry."
Jazzfest Brno 2015
Performed at:
Bohemia Jazz Fest – Czech Rep., Warsaw Jazz Fest – Poland, Ubud Village Jazz Festival – Bali, Indonesia, Novi Sad Jazz Fest – Serbia, Molde Jazz Festival – Norway, Bansko Jazz Fest – Bulgary, Rostov on Don Jazz Fest – Russia, Nish Jazz Fest – Serbia, Bratislava Jazz Days – Slovakia, Brno Jazz Fest – Czech Rep., Přerov Czechoslovak Jazz Fest – Czech Rep. and many more…
Projects:
Ondřej Štveráček Trio/Quartet/Quintet, Tribute to John Coltrane Project, Gustav Brom Bigband, Matuš Jakabčic Bigband, Free Tenors with Harry Sokal, Štveráček / Charette / Šoltis Trio, Kaunis 5, Ben Schroeder Vintage Sextette, Erik Doelman Quintet, East-West European Jazz Orchestra, Petr Beneš Quartet and more…
Ryan Carniaux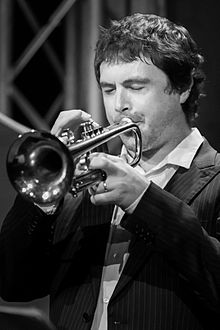 Ryan Carniaux, trumpet, was born in New York City, and studied at the Berklee College of Music, Boston. Ryan has been living in Europe since 2003, playing jazz with people like Dennis Rowland, Tiger Okoshi, Doug Sides, Kirk Lightsey, Nicolas Simion, Uwe Plath, Mark Murphy, Daryl Hall, Eric Alexander, Randy Brecker, Ondrej Stveracek, Tim Hagans, Paul Lowens, Christian Mcbride, Brendan Carniaux, Sam Dühsler, Manfred Schoof, Gerd Dudek and Benny Golson.
Festivals: North Sea Jazz Festival, Corsica Jazz Fest, Jazz Fest Curacao, Jazz Days Bratislava, Jazz Fest Bucharest, and countless others throughout Europe.
Tours: Promising artists of the 21st century tour of Costa Rica, Russia (International Big Band), USA (Sweet Mamma Thunder), Czech Republic (Ondrej Stveracek), Slovakia (Rado Tariska Sextet), Switzerland (Samuel Dühsler Band, Netherlands (Mike Roelofs Band), Romania (Nicolas Simion Ensemble), Poland (Greg Gaynair), and many more…. Ryan keeps a busy schedule of touring and recording with various projects on the international jazz scene.
NYC-born Ryan Carniaux has developed a new and interesting musical voice. He graduated from the famous Berklee College of Music in 2002 with a performance degree. While at Berklee, he had the chance to study with such great artists as Tiger Okoshi, Greg Hopkins and Barry Ries, to name a few. He was a very active performer on the Boston music scene, freelancing with many bands and also leading his own projects. He has toured the east coast with a Boston based funk/jazz band, led a jazz sextet in a tour of Costa Rica, and was a member of Phil Wilson's Rainbow Band.
He is now living in the Netherlands, continuing his studies at the Conservatorium Maastricht, and playing original music with some of the finest musicians of the area to enthusiastic and receptive audiences.
(http://www.ryancarniaux.com/)
Adam Klemm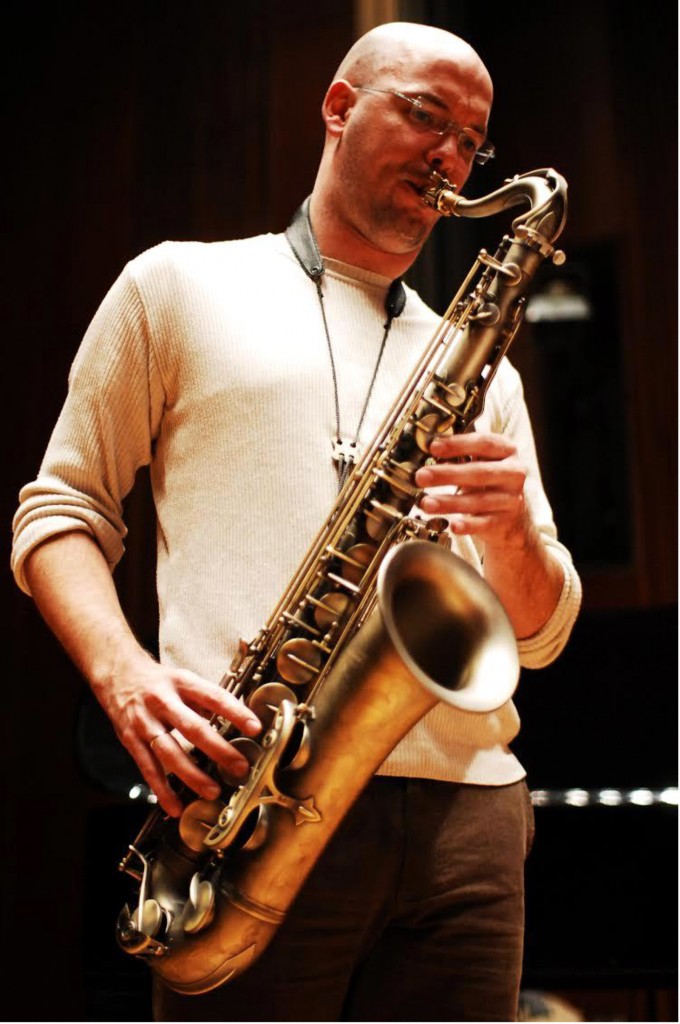 Adam Klemm was born in 1976 in Novi Sad. Upon completing his secondary education at the Music School "Isidor Bajić" in Novi Sad in the Clarinet Department, he continued his studies at the University of Music And Performing Arts in Graz, Austria. In 2005 he earned a Master Degree in Arts – Jazz Saxophone. During his Graz studies, he received a scholarship from the Austrian Ministry of Culture and went on to study at the prestigious Sibelius Academy in Helsinki, Finland. Upon his return from Finland, he played with the legend of the Austrian jazz scene, guitarist Karl Ratzer and released a CD with the Sarajevo-based jazz group Minority. He has played with: Dennis Rowland, Gianni Basso, Lee Harper Little Big Band, Karl Ratzer, Barbara Hendriks, Ladislav Fidri among others.
As a bandleader of The Adam Klemm Banda, he had his first release Hot Coolen for the independent label Sensor Records in 2007.
Klemm has been an endorser of P.Mauriat saxophones for Southeast Europe since 2008.
The permanent soloist of the RTV Slovenia Big Band since 2008, he also teaches saxophone and jazz band in the music school GCEW in Ljubljana.
He is a member of the Novi Sad Jazz Festival Council.
As a member of the RTV Slovenia Big Band, he has had the honour to share the stage with jazz greats such as: Mike Stern, Ernie Watts, Joe Lovano, Ronnie Cuber, Patti Austin, Peter Erskine, Nicholas Payton, and Kurt Elling…
He released his second CD Nostalgija (2015) together with his wife Sandra Klemm under the independent label Celinka.
Fedor Ruškuc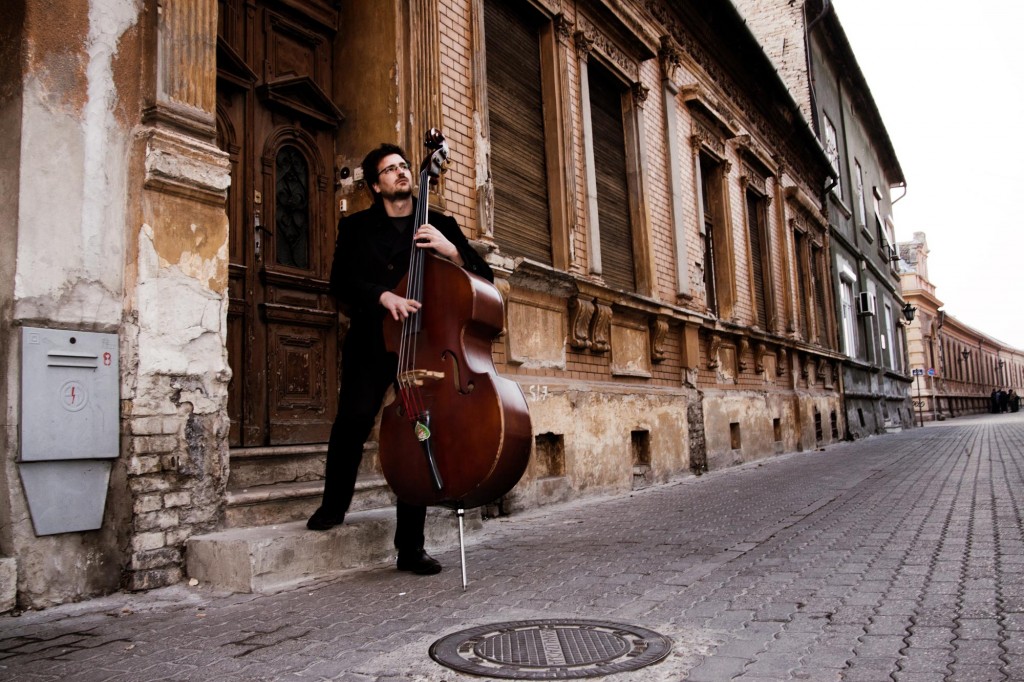 Born in Novi Sad, Fedor Ruškuc started studying violin at the age of 6. After elementary music school he switched to classical double bass at the "Isidor Bajić" music high school in class of Prof. Goran Kerleta. He studied jazz first in Graz (Austria) with Prof. Wayne Darling and then in Cologne (Germany) with Prof. Dieter Manderscheid. He graduated with a Master Diploma in 2005. After the studies he continued to live in Cologne where he worked with a number of ensembles and musicians such as Keith Copeland, Dennis Rowland, J. D. Walter, Bernd Konrad, Uwe Plath, Ferenc and Magnus Mehl, Ryan Carniaux, and many others. He has awarded numerous awards in international competitions with the Ferenc and Magnus Mehl Quartet as well as with the quartet East Affair, whose regular member he still is. He also received the title of Best Bass Player at "Jimmy Woody Award 2008." He has lived in Novi Sad since 2010, where he led the Youth Jazz Orchestra of Vojvodina for a while. He has presented his authorial work performed by the Fedorchestra band to the audience at the Cultural Centre of Novi Sad. He has recorded about twenty CDs in our country and abroad, and appeared in a film about the World Music scene of Cologne produced by WDR 'Global Local'. He has performed all over Europe as well as Russia and Indonesia.
Raphael Klemm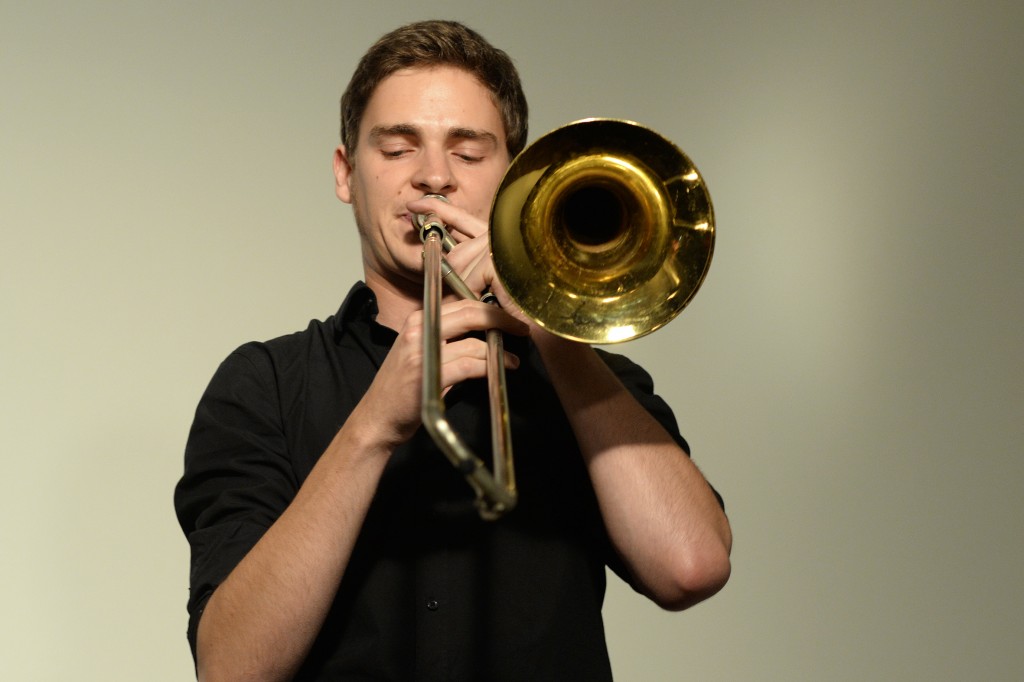 Raphael Klemm, trombonist, was born in 1989 in Dresden, Germany. He studied the trombone at the conservatories in Leipzig, Barcelona, Stockholm and Essen. He has played with very important artists from Europe, the USA and China. He has been a member of different big bands (Bujazzo Germany/Peter Herbolzheimer, and others). He has also played in classical and pop musical groups. His artistry attracted the attention and earned him scholarships in Germany and other countries. He was a finalist at (Bujazzo Germany/Peter Herbolzheimer, and others) аnd was nominated for the Folkwang Jazz Award 2012 in Germany.