Tomaž Gajšt, trumpet • Aleksandar Bahun,piano • Fedor Ruškuc, double bass • Bruno Domiter, drums
Tomaž Gajšt
   Tomaž Gajšt is one of the most important young trumpet players on the Slovene jazz scene. He picked up the trumpet at the age of 10. Upon completing his high school education at the music school in Maribor, he studied at and graduated from the University of Music and Performing Arts in Graz in class of Prof. Eduard Holnthaner and Jim Rotondi. As a member of the HGM Jazz Orchestra for years, he has had an opportunity to perform with the world jazz greats such as: Bobby Shew, Peter Herbolzheimer, Dick Oats, John Thomas, Herman Brauer, Randy Brecker, Gustavo Bergalli, Victor Villena, Barbara Dennerlein, Eric van Lier, Fritz Pauer, Bob Mintzer, Yellowjackets, Karlheinz Miklin, Earl Gardner, John Riley, Michael Phillip Mossman, Miljanko Prohaska, Don Menza, Man Sound, Jonas Knutson , Deborah Brown, Heinz Czadek, Jim McNeely, Peter Erskine, Lasse Lindgren, DenaDeRose, Luis Bonilla, David Liebman, among others.
He is currently a soloist in the RTV Slovenia Big Band and a member of a number of combo ensembles in the entire region.

Bruno Domiter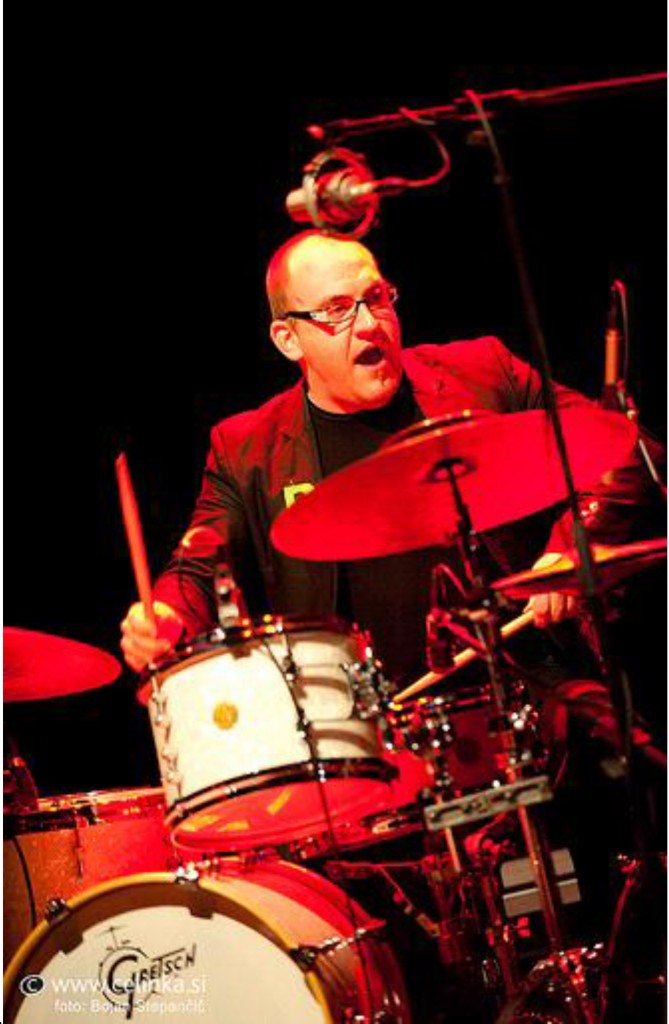 Bruno Domiter was born in Maribor in 1980. He graduated from the University of Music and Performing Arts in Graz – Jazz Department (drums) in class of Prof. Howard Curtis.
As a member the Croatian Music Youth (HGM) Jazz Orchestra for years he has had an opportunity to work with renowned names of the world and European jazz scene: Randy Brecker, Bob Mintzer, Yellowjackets, Boško Petrović, Barbara Denerlein, Bobby Shew, Peter Herbolzheimer, Gustavo Bergalli, Victor Villenia, Eric van Lier, Michael-Phillip Mossman, Don Menza, Kevin Mahogany, ManSound, Byron Motley, etc.
He plays with the Slovene pop group Papir as well as in pop-funk band Mih Group, the Maribor-based percussion ensemble Stick Control and various other jazz projects in Slovenia and abroad (The Boško Petrovič Quartet, the Zdenko Ivanušič Quartet…).
He has extended his knowledge in jazz seminars with John Riley, MA.
He teaches percussions in the Maribor and B.A.S.E. music schools.
Aleksandar Bahun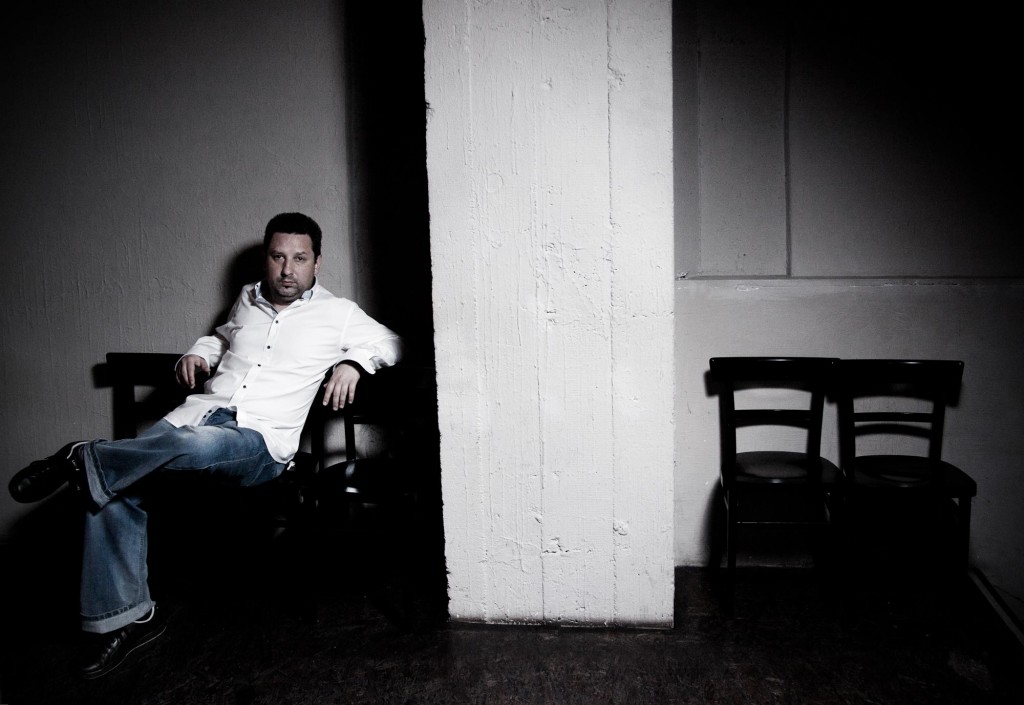 Aleksandar Bahun (composer, arranger, pianist) was born in Novi Sad into an old musical family of Novi Sad. He completed his primary and high music education at Music School "Isidor Bajić," going on to study Composition at the Academy of Arts.
At the beginning of 1990, he founded his first jazz band AB Sextet, performing with it in clubs and at cultural events in Novi Sad for several years.
In 1996 Adam Klemm and Aleksandar Bahun founded the Stomp Quartet, performing at the Jazz Time Fest in Novi Sad in November 1997 as the youngest ensemble playing their original music and as the festival hosts.
In 1998 he founded the Aleksandar Bahun Trio, including Ištvan Mađarić, Robert Pongo, and Aleksandar as a pianist and author, with whom he appears at a couple of national jazz festival and honing the ECM, which distinguishes them from the mainstream of 1990s as it is an open form jazz that allows all kinds of experiments.
The same year he became a member of the RTV NS Big Band and the Vojvodina Youth Big Band for a while.
In the early 2004, Aleksandar joined the Belgrade-based Latin jazz band Fiesta Latina, performing in our country and abroad.
Later that year, Adam Klem, Igor Molnar and Aleksandar founded Mobada, the band that plays only original music, which appeared at the Umbria Jazz Balkanic Windows Festival and the Novi Sad Jazz Festival…
In 2006, Vladimir Samardžić and Aleksandar founded the authorial band Pannonia Project, whose first presentation was at the film festival Motovun 2006 (Croatia), followed by the Umbria Jazz Balkanic Windows Festival in August 2006, and the Novi Sad Jazz Festival in November that same year, where they were reinforced by Marko Đorđević as the lead trumpet.
He has collaborated with the Belgrade almost big band orchestra Jazz Connection composed of the leading national jazz soloists, performing at the official opening of the Serbian Film Festival with Dusko Goykovich, Dado Topić…
In the mid-2007, he went to Dortmund as one of the representatives of the cultural delegation of Novi Sad within cultural cooperation between the two cities Novi Sad-Dortmund, where he worked with German saxophonist Uwe Plath. The same year, he performed at the Valjevo and Petrovac Jazz Festivals (latter in Montenegro) with Pannonia Project.
In November 2007, he was invited by maestro Bubiša Simić to perform as a guest of the RTS Big Band in the Kolarac National University as part of the concert-homage to our brilliant pianist, arranger, composer – Bora Roković, where he gave a notable performance.
During the summer of 2008, he did the music and arrangements for the play KNKN PNKN with the newly-founded troupe "Jorik", directed by Žanko Tomić, which premiered at BELEF 08, winning the title of the best artistic achievement of that year by the Professional Council of the festival.
In November 2010 he performed with Pannonia Project at the Belgrade Jazz Festival, promoting The Bridge, as well as in the Novi Sad Studio M within the Novi Sad Jazz Festival, also promoting this album, where he is presented as a composer and arranger.
For the last couple of years Aleksandar has been active performing in our country and abroad with the most eminent domestic jazz musicians (Dušan Novakov, Dušan Ivanišević, Vladimir Kostadinović, Slobodan Bata Božanić, Branko Marković, Milan Pavković, Ljubiša Paunić, Alexandar Jaćimović, Vladimir Krnetić, Max Kochetov, Marko Đorđević (NY), Uwe Plath, Jelena Kuljić, Pannonia Project, NS Big Band……)
At the beginning of 2015 he composed music for the play "The Day When We Met", which is on the regular repertoire of the Serbian National Theatre, and works on a number of projects with Serbian and foreign artists from various fields of culture and media – radio, film, theatre, and is a regular member of the Serbian National Theatre's Opera.
Fedor Ruškuc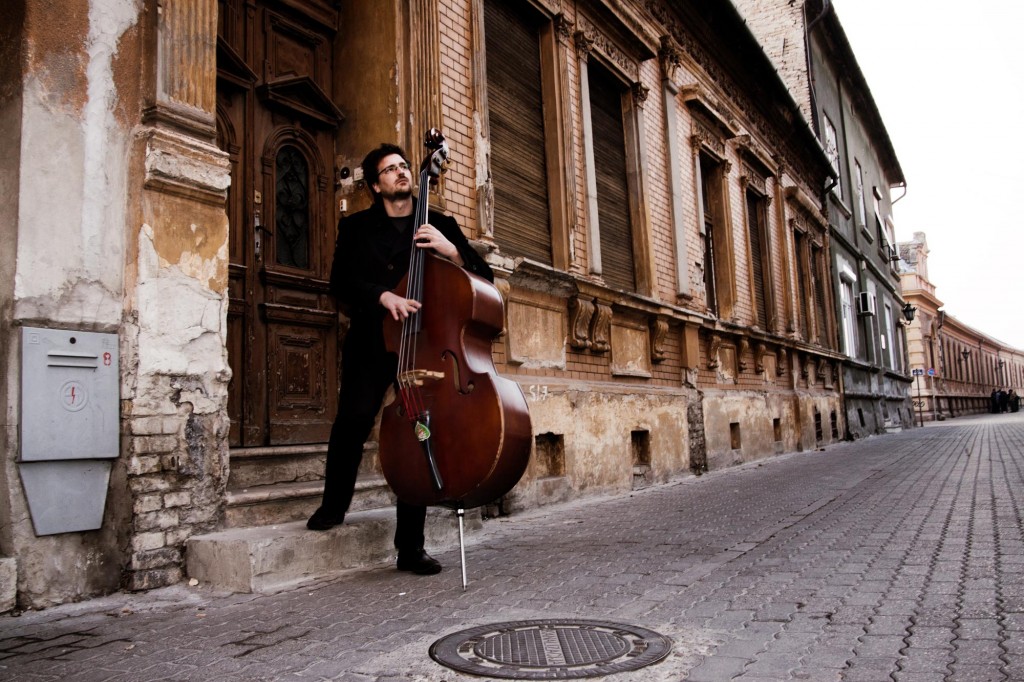 Born in Novi Sad, Fedor Ruškuc started studying violin at the age of 6. After elementary music school he switched to classical double bass at the "Isidor Bajić" music high school in class of Prof. Goran Kerleta. He studied jazz first in Graz (Austria) with Prof. Wayne Darling and then in Cologne (Germany) with Prof. Dieter Manderscheid. He graduated with a Master Diploma in 2005. After the studies he continued to live in Cologne where he worked with a number of ensembles and musicians such as Keith Copeland, Dennis Rowland, J. D. Walter, Bernd Konrad, Uwe Plath, Ferenc and Magnus Mehl, Ryan Carniaux, and many others. He has awarded numerous awards in international competitions with the Ferenc and Magnus Mehl Quartet as well as with the quartet East Affair, whose regular member he still is. He also received the title of Best Bass Player at "Jimmy Woody Award 2008." He has lived in Novi Sad since 2010, where he led the Youth Jazz Orchestra of Vojvodina for a while. He has presented his authorial work performed by the Fedorchestra band to the audience at the Cultural Centre of Novi Sad. He has recorded about twenty CDs in our country and abroad, and appeared in a film about the World Music scene of Cologne produced by WDR 'Global Local'. He has performed all over Europe as well as Russia and Indonesia.