Kevin Mahogany, vocal • Peter Mihelich, piano
Wojciech Pulcyn, double bass • Gasper Bertoncelj, drums
feat. Tony Lakatos, tenor saxophone
  Top class American jazz singer Kevin Mahogany rejoins with top class European tenor saxophonist Tony Lakatos together with the great (top class) Slovene pianist Peter Mihelich, amazing (top class) Polish bassist Wojciech Pulcyn and swinging (top class) Slovene drummer Gasper Bertoncelj. All the musicians are internationally acclaimed and have worked together in various formations and tours in the past, but this time they form this group especially for the Novi Sad Jazz Festival 2015. In their performance we can expect lots of swing, drive, feeling and emotions as Kevin leads this band through the rollercoaster of American jazz, its history and standards that survived up to date and are going forward into the future.
Exclusively for Novi Sad Jazz Festival 2015!
Kevin Mahogany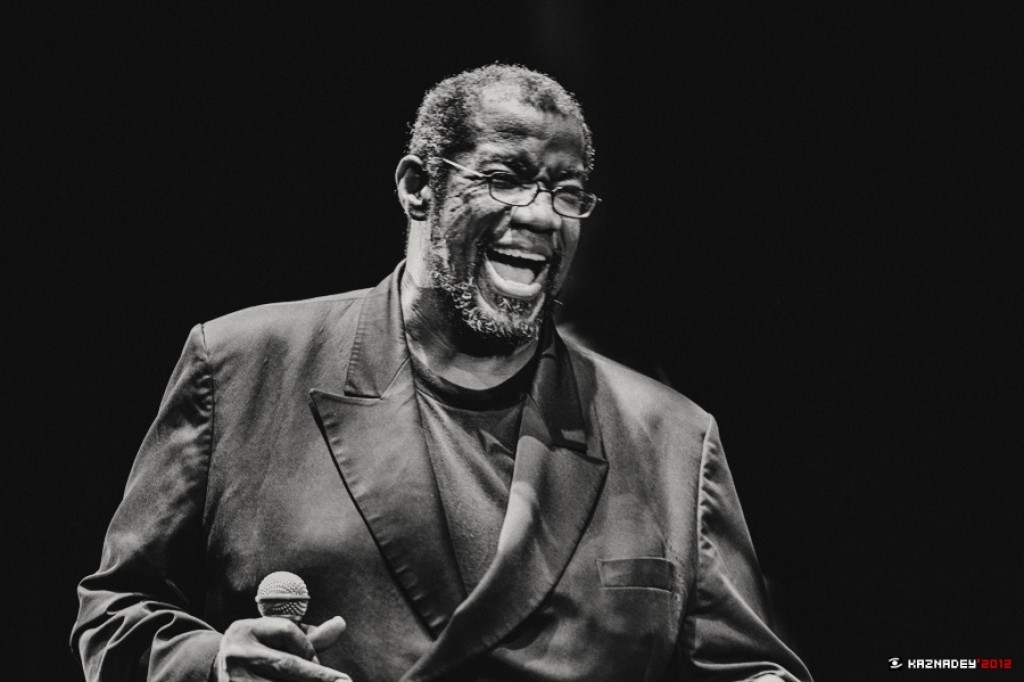 "The standout jazz vocalist of his generation." /Newsweek/
With over ten recordings as a leader, the vocalist, businessman and educator Kevin Mahogany has been the standard setter for jazz vocalists for three decades.
His broad baritone was forged in his hometown: the legendary jazz metropolis known as Kansas City; where he learned to swing like Charlie Parker, shout the blues like Big Joe Turner, and cry a ballad like Lester Young; while, extending, elaborating and refining the jazz vocal legacies of Lambert, Hendricks & Ross, Eddie Jefferson and Al Jarreau into the myriad, interwoven dimensions of music – from gutbucket, the Great American Songbook, and gospel, to Mingus and Motown.
Mahogany played the piano, clarinet and baritone saxophone before he started singing in high school. He played saxophone on his first professional gig with Eddie Baker's New Breed Orchestra. Mahogany studied with local jazz legend Ahmad Aladeen at the Charlie Parker Academy, and matriculated at Baker University in Baldwin, Kansas, where he formed a jazz vocal choir and earned a BFA in Music, English and Drama in 1981. He returned home and joined a nine-piece horn band called Robinson-Pike. He later formed two R&B-centric bands; The Apollos and Mahogany. In1991, he toured with the NRE Trio, and was featured on pianist Frank Mantooth's 1993 CD, Dangerous Precedent.
That same year, Mahogany released his debut recording, Double Rainbow, which was released on the Enja label in 1993. Specializing in performing seldom-heard songs, the stylistic range of Mahogany's recordings range from the kinetic big band bravura of Pussy Cat Dues: The Music of Charles Mingus; which featured Mingus sidemen trombonist Jimmy Knepper, alto saxophonist Charles MacPherson with the WDR Big Band, to Pride and Joy, his ebullient Motown tribute featuring the music of Stevie Wonder, Marvin Gaye, The Temptations, Gladys Knight and the Pips, Michael Jackson and Smokey Robinson and the Miracles.
Mahogany published a magazine, The Jazz Singer and, with his business partner Rick Cioffi, started his own Mahogany Jazz label, and recorded two recordings: Kevin Mahogany: Big Band, To: Johnny Hartman, a tribute to the exceptional vocalist who recorded with Dizzy Gillespie and John Coltrane, and The Coltrane Hartman Fantasy, Vol. 1, with tenor saxophonist Tony Lakatos, inspired by the legendary 1963 Impulse recording, John Coltrane and Johnny Hartman.
In addition to being a trend-setting leader of the first order, Kevin Mahogany has also been an in-demand sideman and guest artist with a select cadre of jazz stars. He's recorded with T. S. Monk (Monk on Monk), The Ray Brown Trio (Christmas Songs With Ray Brown), Marlena Shaw (Dangerous), Roseanna Vitro (Passion Dance), Carl Allen (Testimonial), Barbara Morrison (Visit Me) and Elvin Jones (It Don't Mean A Thing).
In1996, Mahogany made his screen debut in the 1996 Robert Altman film Kansas City, portraying a character based on blues singer Big Joe Turner, and was also featured on soundtrack.
Mahogany is also an exceptional master teacher, as evidenced by his well-received work teaching at the Berklee College of Music in Boston and the University of Miami. He received an Honorary Degree from his alma mater, Baker University, in 2001.
Well into the change of the twenty first century, Kevin Mahogany continues to restructure the vocal metaphysics of a jazz thing, with his dynamic and down-home artistry.
Tony Lakatos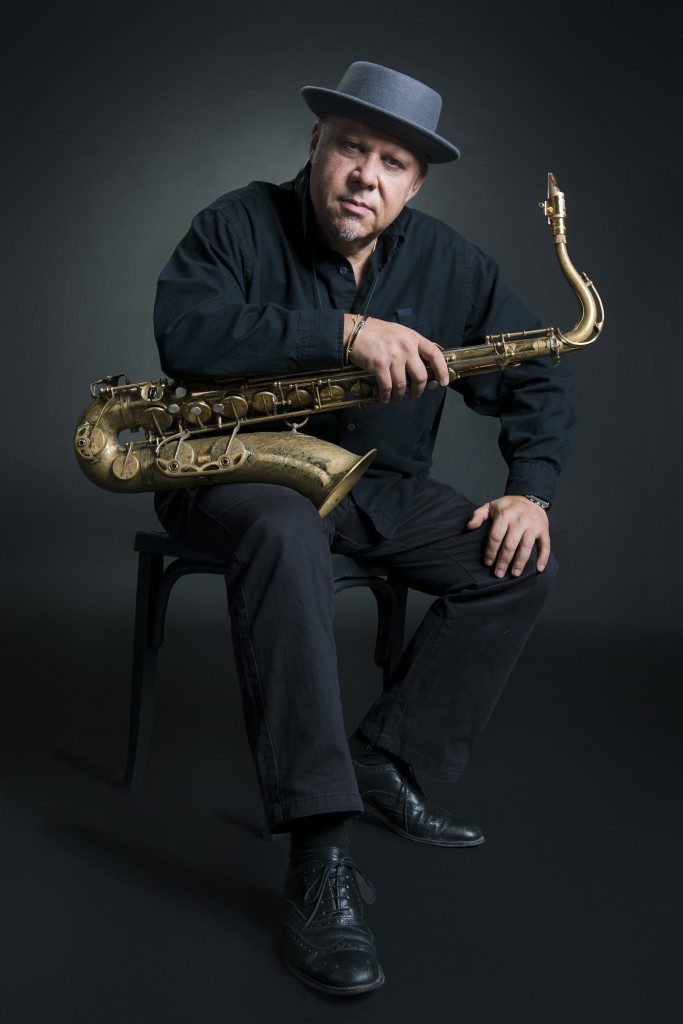 He was born in a musician family on the 13th November 1958 in Budapest, Hungary. His father was a famous gipsy violinist as well as his younger brother Roby. He started his musical study on the violin at the age of 6, switching to the saxophone when he was 15 years old, and becoming a professional musician when he won a national jazz competition in 1977. He graduated from the jazz department of the Bela Bartók Conservatory in Budapest in 1979. Shortly after that, he moved to Germany in 1981, where he became one of the most respected saxophone players in Germany as well as worldwide. He has performed as a saxophone soloist in numerous jazz/pop/rock recordings and concerts.
Tony has played the saxophone on about 350 LP/CD recordings as a leader or as a sideman. From 1985 thru 1996 he was a member of the successful PILI-PILI Band (led by Jasper Van't Hof). He has been living in Germany since 1981, in Frankfurt am Main since 1993 and working as a soloist in the H. R. Big Band – Radio station. A TV Show (Jazz in Concert) was made with him in Zurich, Switzerland, in 1991 with guest musicians: Terri Lynne Carrington (drums), Anthony Jackson (bass guitar), David Whitham (keyboard) and Peter O'Mara (guitar).
Tony Lakatos was the first Hungarian musician to appear on the Gavin Report Top Ten in the American Jazz Music Radio with his CDs.
1. 1993 "Recycling"(jazzline) Feat. Kirk Lightsey (piano) and Al Foster (drums) was the seventh best CD.
2. 1994 "The News" (jazzline) Feat. Kirk Lightsey (piano), George Mraz (bass) and Al Foster (drums) won the fourth place.
In 1997 the CD "Generation X" (jazzline) came out with American world star trumpeter Randy Brecker.
He has continually been touring in Japan with his own formations, and he signed an exclusive contract with SKIP RECORDS in 2002.
The CD "I Get Along With You Very Well" (Skip), music of Hoagy Carmichael with George Mraz (bass), Adam Nussbaum (drums) and with the legendary guest singer Jimmy Scott, was recorded in 2003 in New York.
The recording of Porgy&Bess with the Frankfurt Radio Big Band won the "Deutsche Schalplatten Preis" in 2009.
"The Quartett Live in Concert" DVD Featuring: Kalman Olah – piano, Adam Nussbaum – drums, Ron McClure – bass, Tony Lakatos – tenor, soprano saxophone.
Released in a year 2006, awarded "Deutsche Schalplatten Preis 2014", album "Standard Time" feat. Jim McNeely – piano, Adam Nussbaum – drums, Jay Anderson – bass.
Tony Lakatos has been touring in all countries of Europe, in the USA, Japan, South Africa, India, Singapore, Indonesia, Thailand and many other parts of the world.
The most important jazz festivals he has participated in (selected): North Sea Jazz Festival (Holland), Montreal Jazz Festival (Canada), Dubai Jazz (Dubai), Pori Jazz Festival (Finland), Berlin Jazz Festival (Germany), Bracknell … (UK), Le Mont … (France), Jazz Fest Singapore (Singapore), Jazz Fest Leverkusen (Germany), Athens Jazz Festival (Greece) Jazz Gipfel Stuttgart. (Germany), Jazz Fest Prague (Czech Rep.), Stockholm (Sweden), Frankfurt Jazz Festival (Germany), Appleby (UK), Viersen (Germany), Lugo (Spain), Moscow Hermitage Garden (Russia), Istanbul (Turkey), Budapest Jazz Festival (Hungary), Hachinohe (Japan), Warsaw Jazz Jambori (Poland)…
Tony has given master classes in the jazz departments in: Rotterdam, Arnheim, Amsterdam (Holland); Graz, Wien (Austria), Fredericksburg, Mary Washington Collage (USA), Royal Academy of Music London, Birmingham Music Depart. (UK); Bela Bartok Music Academy Budapest (Hungary); Freies musikzentrum Munich (Germany); Yamaha School Hamburg (Germany); Taipei (Taiwan); P. Mauriat Showroom, Seoul (S. Korea); Bangkok (Thailand); Sax Society, Tokyo, Ishimori Music Store (Japan).
Workshops: Hilden, Remscheid, Erlangen, Darmstadt (Germany); Langenau (CH)
Peter Mihelich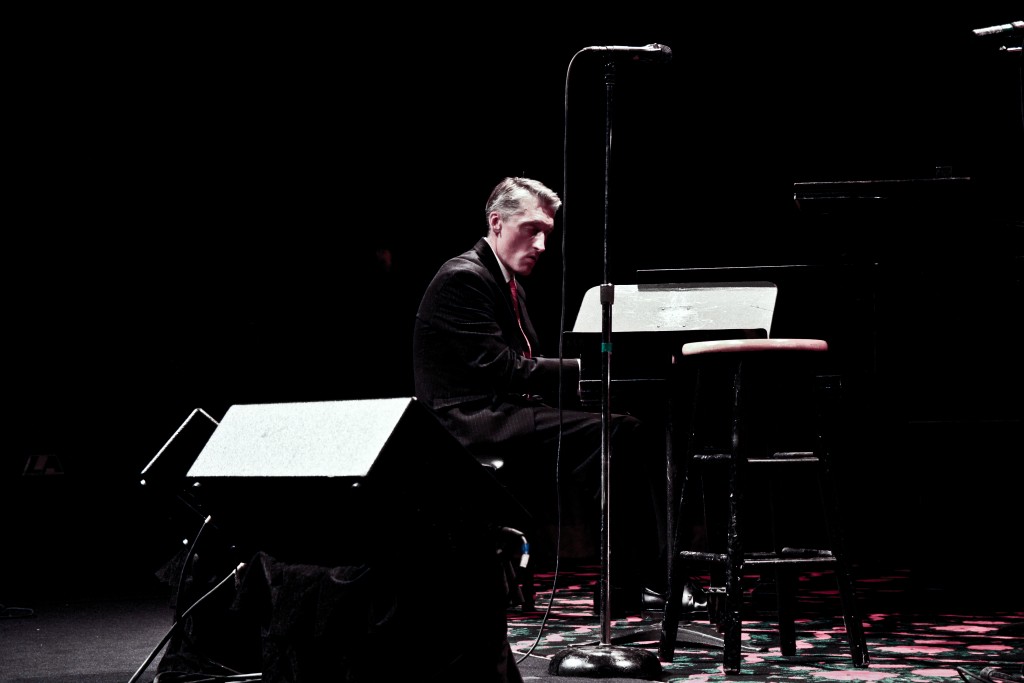 Born in Ljubljana, Slovenia, Peter Mihelich studied in Graz, Austria, between 1985 – 1990, at the jazz department of University of Music and Performing Arts where he met Sheila Jordan, Mel Lewis and Bob Mover, who encouraged him to explore his potential in New York City, where he moved in 1990.
In his career he has had the privilege of touring and recording with such renowned musicians as Sheila Jordan, Mark Murphy, Jimmy Cobb, Clark Terry, Annie Ross, Benny Bailey, Dusko Goykovich, Etta Jones, Kenny Washington, Allan Praskin, Joe Magnarelli, Gianni Basso, Grant Stewart, Stjepko Gut, Karl-Heinz Miklin, Peter Bernstein, Eddie Henderson and many more.
For more than a decade he has accompanied the legendary singer and songwriter Jon Hendricks.
Mihelich has performed in some of the most prestigious American jazz clubs such as Blue Note, Birdland, The Village Gate, Iridium, Smalls, Smoke, Zinc Bar (NYC), Catalina and The Jazz Bakery (LA), Yoshi's (SF), The Jazz Alley (Seattle) and many more. He has also been privileged to play at the Carnegie Hall, Chicago Symphony Hall, Detroit Orchestra Hall, The Kennedy Center in Washington, The Kimmel Center in Philadelphia and various major festivals such as The North Sea Jazz Festival (Den Haag), JVC Jazz Festival (NY), Playboy Jazz Festival (LA), to name just a few.
As a sideman, he has recorded numerous CD's in Europe, the U.S.A. and Japan.
Wojciech Pulcyn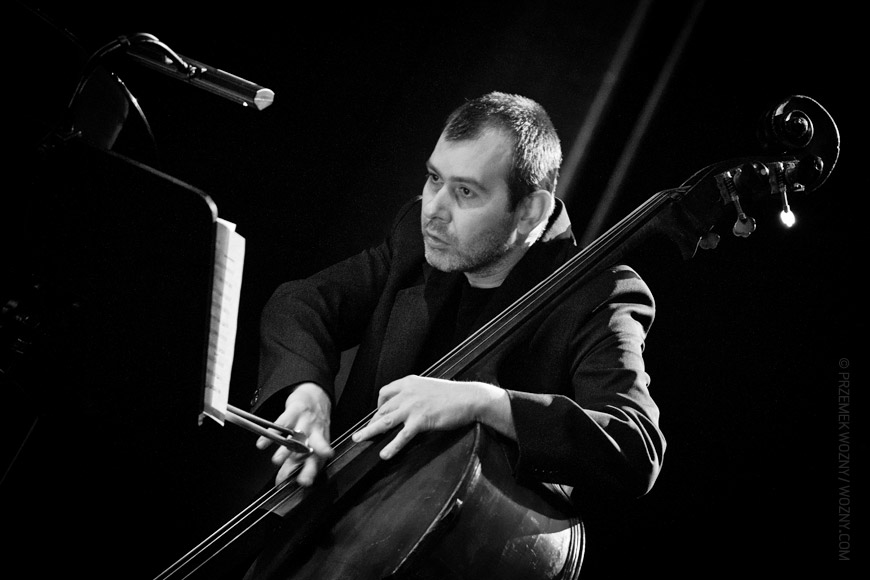 Wojciech Pulcyn, double bass, graduated from the jazz department of the Fryderyk Chopin School of Music in Warsaw and the Jazz Vocational College in Warsaw, where he studied in the class of Professor Zbigniew Wegehaupt. In 1995, he received First Prize (with the Joint Venture Band), an individual honorary mention and an honorary mention for composition at the International Young Jazz Bands Competition Jazz Juniors in Krakow. With the same group he received First Prize at the Jazz Standards Competition in Siedlce in 1997, and honorary mention at the Jazz Bands Competition in Hoeilaart (Belgium).
In 1998, together with the Marcin Masecki Trio he won First Prize at the Jazz Standards Competition in Siedlce, Third Prize at the International Young Jazz Bands Competition Jazz Juniors in Krakow, and an honorary mention at the Jazz Bands Competition in Sarteano (Italy).
With his own band, the New Orkestra Pulcyn, he was awarded Third Prize at the International Young Jazz Bands Competition Jazz Juniors in Krakow (1999).
He has composed the music to Gombrowicz's Trans-Atlantic (staged at the Montownia Theatre) and Ptushkina's The Tower of Piza (Teatr na Woli) and is also the co-author of the musical arrangement to Magdalena Warzecha's play Halo?Kabaret?
Pulcyn has collaborated with such musicians and bands as Dave Allen, Piotr Baron, Gianni Basso, Ewa Bem, Ryszard Borowski, Imer Demirer, Amanda "Pucci" Jhones, Wojciech Karolak, Daniel Kramer, Kapela ze wsi Warszawa, Paweł Kaczmarczyk Audiofeeling Band, Eryk Kulm "Quintessence", Sławomir Kulpowicz, Marcin Masecki, Robert Majewski, Janusz Muniak, Maciej Sikała, Janusz Skowron, Wojciech Staroniewicz, Jarek Smietana, Michał Urbaniak, Jan "Ptaszyn" Wróblewski, Izabela Zajac, Monty Waters.
He currently cooperates with Kazimierz Jonkisz's "Energy Band", the Rafał Sarnecki Quartet,
The Kuba Stankiewicz Quartet, Bogdan Hołownia, Grazyna Auguscik, Kevin Mahogany, Bogna Kicińska, Agnieszka Wilczynska, the Mateusz Smoczynski Quintet.
Gasper Bertoncelj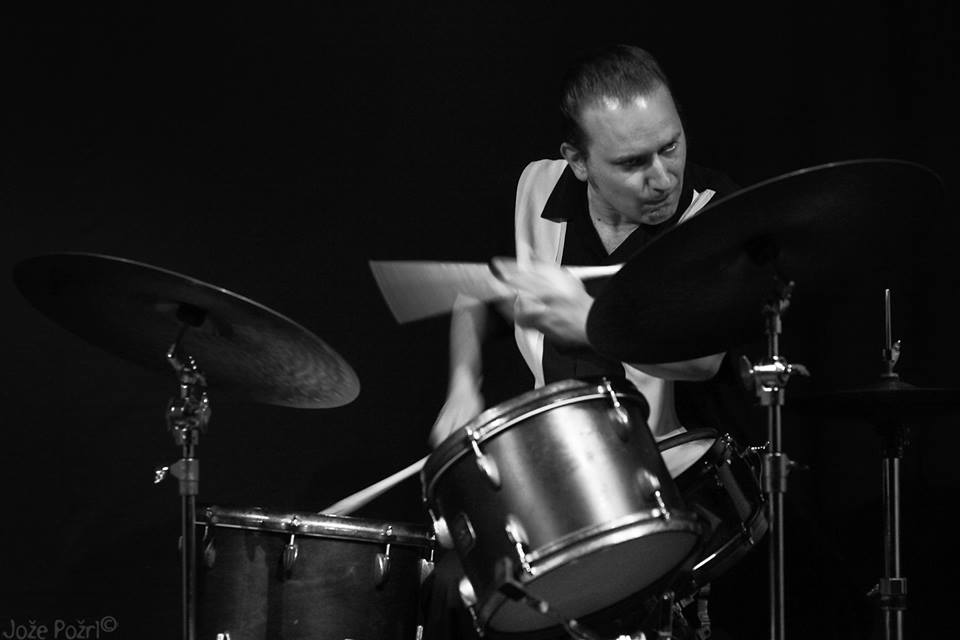 Gasper Bertoncelj is an internationally acclaimed drummer.
His musical education started in Slovenia with the trumpet. In his early teens he switched to drums. Gasper was only thirteen when he started playing drums with local jazz ensembles. His reputation was slowly building up and his playing soon became in high demand on the Slovene music scene.
The passion for music led him to Linz, Austria, where he studied music at Bruckner University. Doug Hammond, his mentor, revealed to Gasper deeper layers of jazz and music in general. Upon graduation with honors, he convinced Gasper to move to New York. Two years later Gasper received a Master of Arts degree from The City College of New York where his main mentors were Victor Lewis, Billy Drummond, Andy Watson and John Patitucci.
Gasper started performing in New York the first year he came there, and by the time he graduated he was able to proudly support himself by playing drums professionally around the city. Eight years later he moved to Tel Aviv, where jazz has strong American alliance. There he continued to expand his musical circles.
Gasper's strength is definitely his versatility and creativity in music. While Jazz gives him the musical freedom of expression which demands the highest level of musicality and control of the instrument, other genres like Blues, Country & Western, Rock'n'Roll, Latin and Gypsy Swing, Funk, R'n'B, among others, give him a chance to connect with people on different levels.
Drummer Gasper Bertoncelj is from Slovenia, but his musical allegiances skew more toward hardbop than Eastern Europe – New York magazine "All About Jazz" wrote about him.
Gasper has been playing in many projects in USA and Europe, while leading his groups that feature his compositions and arrangements. He has produced his own CDs: CAUTION! Hard Hat Area! (2008, Arabesque Records, NY), The Swingers of Jazz (2008, Goga Muzika, SLO), The Swingers of Jazz: Gasper's Back in Town (2012, Arabesque Records, NY), which received warm welcome around the globe.
Along performing, Gasper leads/teaches master classes based on his manual Brush Book: Playing with Brushes, in which he demonstrates his unique techniques and approach to playing with brushes.
Gasper has made myriad of appearances in recordings and live performances as a sideman. Reggie Workman, Lew Tabackin, Sheila Jordan, Kevin Mahogany, Jeremy Pelt, Vincent Herring, Boris Kozlov, Dena DeRose, Grant Stewart, Jim Rotondi, Ari Roland are some of the names Gasper has performed/recorded with.