Macha Gharibian Trio
THURSDAY, 15th November 2018. from 20h
Serbian National Theatre
Macha Gharibian, piano, voice
Mauro Gargano, double bass
Fabrice Moreau, drums
MACHA GHARIBIAN, piano, voice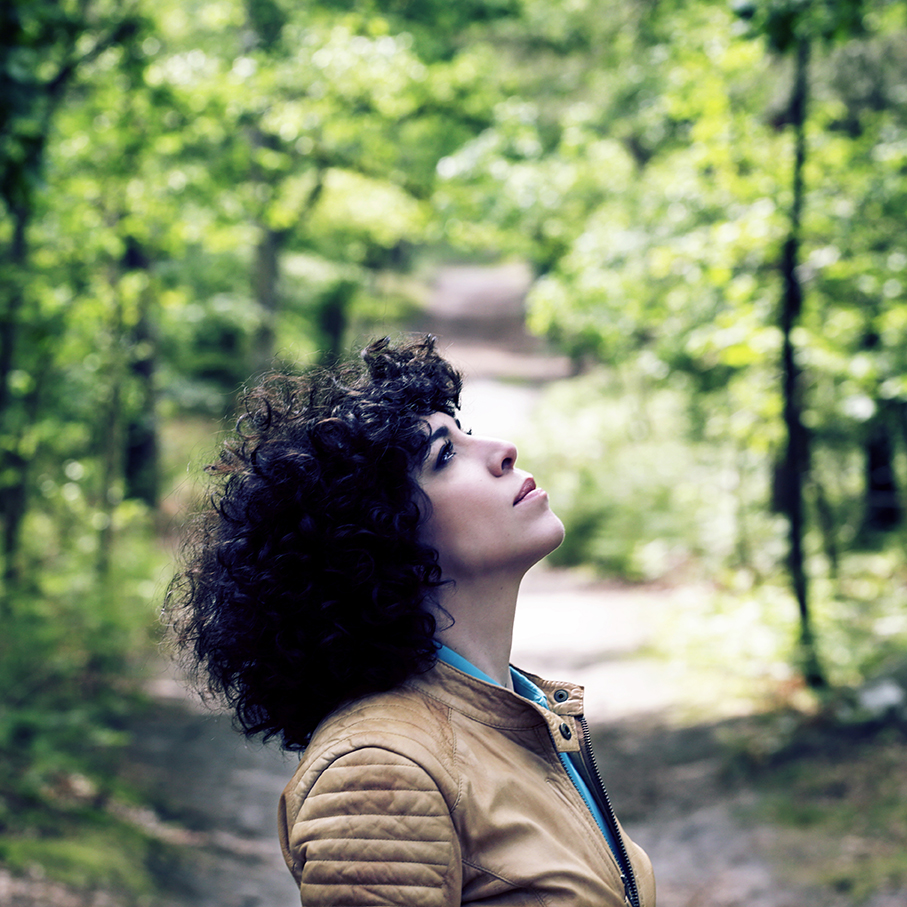 Classically trained on the piano from an early age, a singer, songwriter, performer, and a bold composer for the theater and cinema, Macha Gharibian added jazz to her repertoire after a lengthy stay in New York and has achieved a natural blend of all these influences mixing jazz, Armenian folk songs and other non-Western traditions in which she has forged her own style that is urban, crossover and modern – a family tradition inherited from her guitarist father, founder of the famous French band Bratsch.
The slow, rising chant of "Ritual Prayer" straightaway sets the tone of the debut album of Macha Gharibian, a music shaped by her travels, loves, desires and roots, all the influences that helped her development as an artist, strands from a tapestry woven by Armenia, the land of her ancestors, Paris, where her heart lies, and New York, her adopted city.
Following on from "Mars", her first album which met with universal acclaim from the press, who promised her "a bright future" (Libération) and rated her as "one of this new year's best surprises" (A Nous Paris), "Trans Extended" is a light-filled journey, inspired by the traces left by exile, transmission and encounters of the kind which lead us to hitherto unknown places and reveal a new side to ourselves we have never previously explored.
Macha Gharibian has performed in France and international venues such as the Ottawa International Jazz Festival (Canada), New York Rockwood Music Hall (US), and in Russia, China, Taiwan, Hong Kong,… She has also played at the Paris Jazz Festival, Fête de l'Humanité, Marciac l'Astrada, Tourcoing Jazz Festival, Rocher de Palmer, Nantes Pannonica, Paris Duc des Lombards, New Morning, Café de la Danse…
PIAS – new album to be released in 2019, Jazz Village
MAURO GARGANO, double bass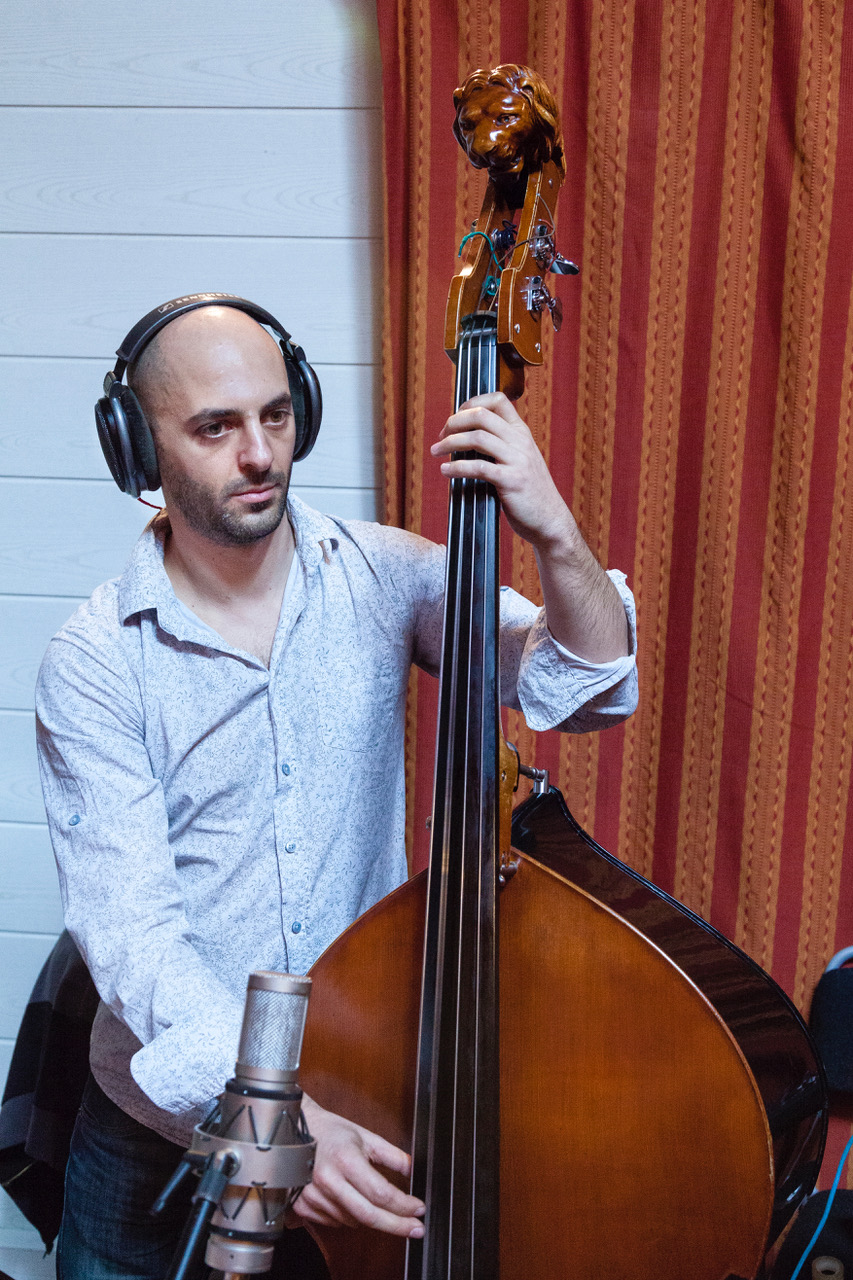 Mauro started his music education with classical and jazz upright bass with Maurizio Quintavalle in Bari. Later, during the international seminar "Siena Jazz" in 1997/1998, he continued to learn with Furio Di Castri, Paolo Fresu and Enrico Rava.
He moved to Paris in 1998 to study at the CNSM ("Conservatoire National Supérieur de Paris" CNSM) with Riccardo Del Fra, Daniel Humair, graduating with the 1st prize and honors.
Mauro has also had an opportunity to participate at some master classes with: Kenny Wheeler, Marc Johnson, Scott Colley, Anders Jormin, Mark Dresser, Stefano Scodanibbio, Eric Harland, Jeremy Pelt, Lee Konitz, Jean Paul Celea, Steve Lacy, Kenny Werner, Bruno Chevillon, Barre Phillips, Clare Fisher, Marc Ducret, Gerald Wilson, Joey Baron, Archie Shepp, Bojan Z, and Walter Thompson (SoundPainting).
He has had an opportunity to play with some musicians in Europe, Africa and Japan: Kenny Werner, Jeff Ballard, Bojan Z, Mike Moreno, Nasheet Waits, Soweto Kinch, Chihiro Yamanaka, Chris Cheek, Fabrizio Bosso, Flavio Boltro, Daniel Humair, Junko Onishi, Junko Morya Nicolas Folmer, Francesco Bearzatti, René Urtreger, Florian Ross, Giovanni Mirabassi, Michel Legrand, Giovanni Falzone, Thierry Eliez, Antonio Farao, Christophe Marguet, Henri Texier, Jobic Le Masson, Steve Potts, and many others.
As a bandleader, Mauro founded the "Quartetto Moderno" featuring Nicola Stilo & Gaetano Partipilo.
In 2007 he introduced "The Three Moons" co-leading the band with Gaetano Partipilo and Fabio Accardi.
In 2011 he recorded with Bruno Angelini and Fabrice Moreau the music for the CD "So, Now…?"
In 2012 he introduced his first CD as a bandleader: Mauro Gargano "Mo'Avast Band" with Francesco Bearzatti (Italy), Stephane Mercier (Belgium), Bruno Angelini (France), Fabrice Moreau (France), which was given titles of a "Revelation" by Jazzmagazine in France, "Elu" by CitizenJazz, "Like It" by Jazzit, "Consigliato" by Musica Jazz in Italy.
In 2015 he founded the contemporary electro-jazz trio "Le Zouave Jacob" with sax player Gianni Gebbia and percussionist Dario De Filippo.
In April 2016 he produced and released the music of his new project as a leader "Suite for Battling Siki" featuring Jason Palmer, Jeff Ballard and Bojan Z. The CD was named "Choc" of the month by JazzMagazine in France.
In 2017 he released the first CD of the trio "ANTS" with Cuban Ricardo Izquierdo and French Fabrice Moreau.
FABRICE MOREAU, drums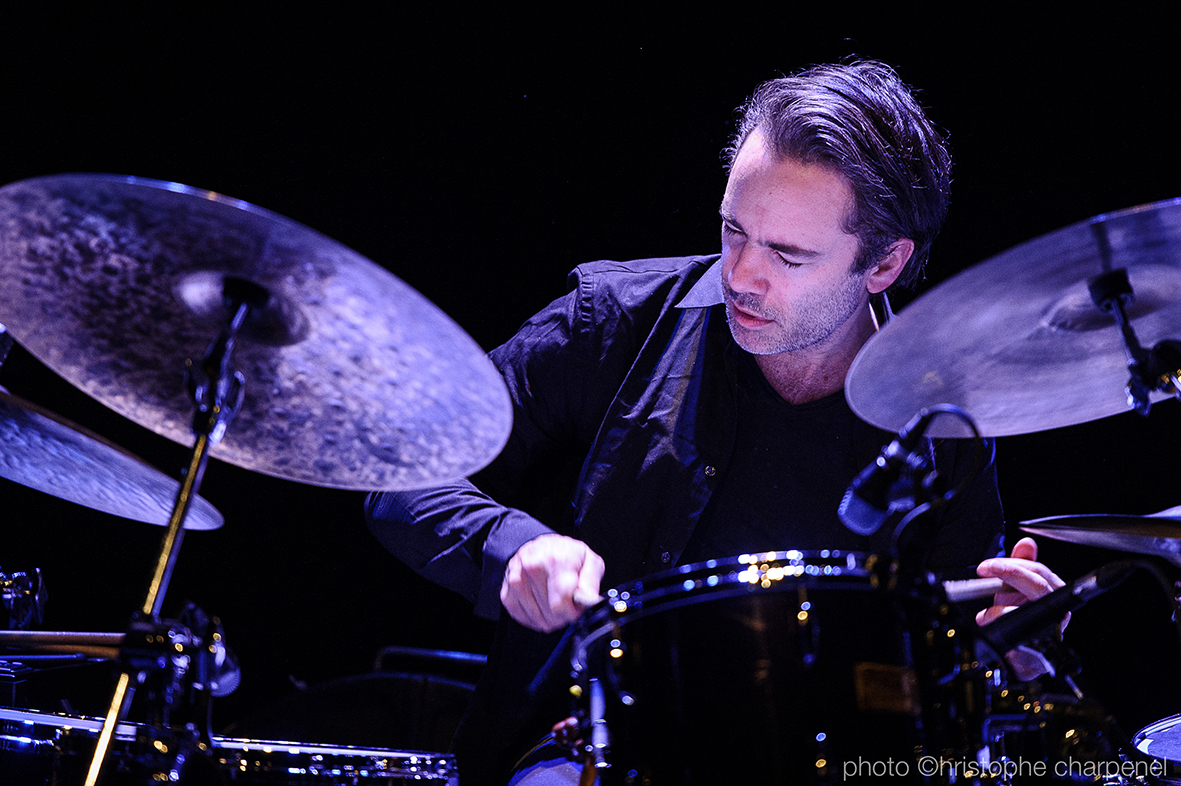 A self-taught musician, Fabrice Moreau was interested in painting before starting a drumming career. He lends his talents to the great names of French song – Jean-Louis Aubert, Alain Souchon, Mathieu Boogaerts, Patrick Bruel, Arthur H , Françoise Hardy and, deciding to devote almost himself exclusively to jazz, plays with Michel Portal, Flavio Boltro Thomas Savy, Pierrick Pedron, Steve Potts, Rick Margitza, Tony Malaby, Francesco Bearzatti, Sylvain Beuf, Magic Malik, Eric Legnini, Giovanni Mirabassi Bojan Z, Laurent Coq, Pierre de Bethmann, Christophe Wallemme, François Moutin, Manu Codjia, Mike Moreno, among others.
He is now part of the Jean Philippe Viret Trio with which he has won the Best Group Award at the French Jazz Music Awards 2011, the Stephane Kerecki Quartet (featuring John Taylor), the Airelle Besson Quartet, the Guillaume de Chassy Trio, the Kellylee Evans Group, the Angelini-Gargano-Moreau Trio, the Ricardo Izquierdo-Mauro Gargano-Fabrice Moreau Trio, Pierrick Pedron Omry, the Arnault Cuisinier Quartet, the Mauro Gargano Quartet, the Vincent Artaud Group, Antoine Berjeaut's "Wasteland"…