The Jeff "Tain" Watts Quartet
FRIDAY, 16th November 2018. from 20h
Serbian National Theatre
Jeff Watts, drums
Ira Coleman, double bass
Irving Acao, tenor saxophone
Antonio Faraò, piano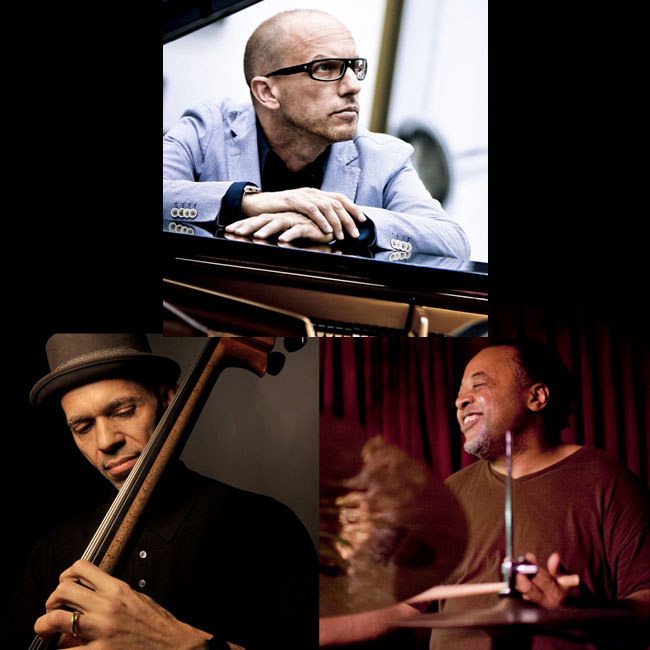 JEFF WATTS, drums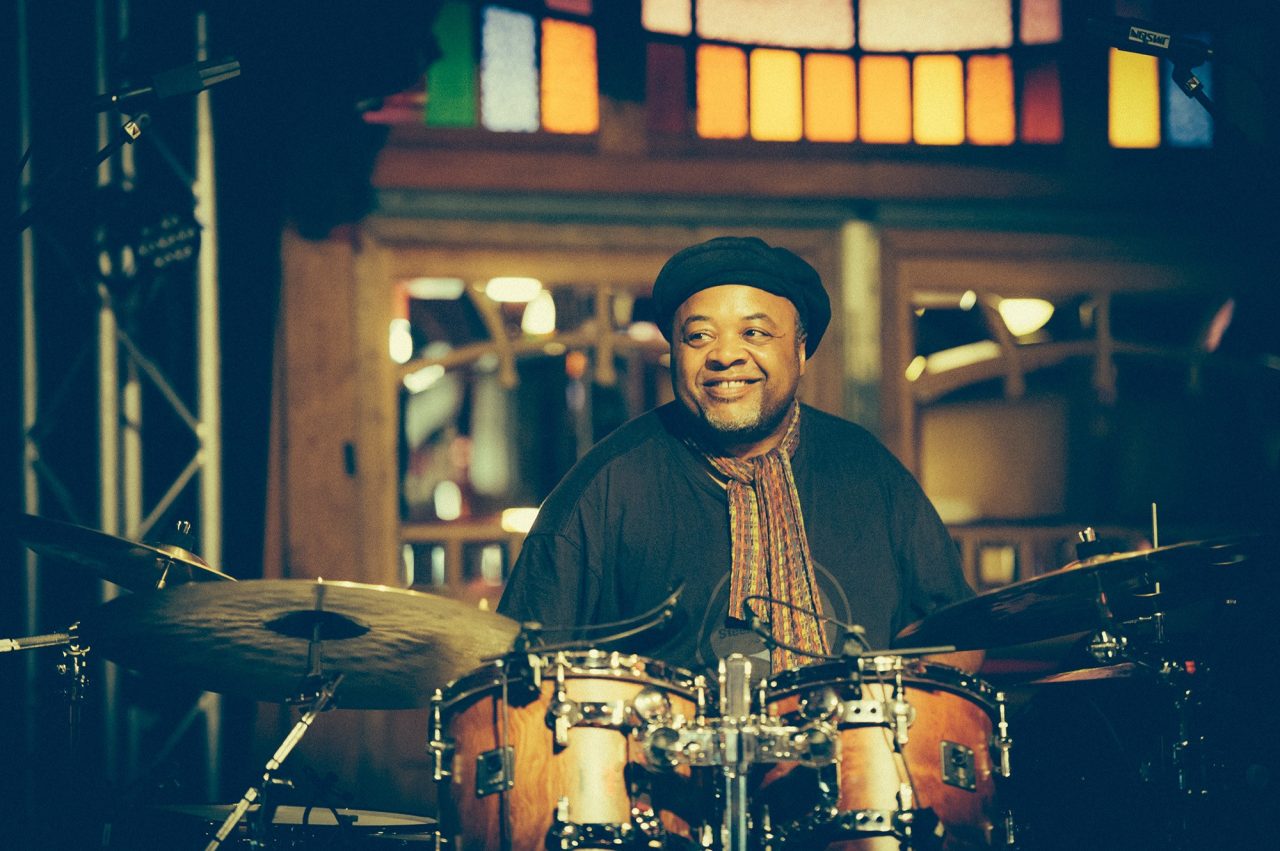 Jeff Watts, the drummer they call "Tain," spent his formative years with Wynton and Branford Marsalis, and his compositional skills now command equal attention, earning Watts a Guggenheim Fellowship for Music Composition in 2017.
Jeff initially majored in classical percussion at Pittsburgh's Duquesne University, where he was primarily a timpanist, followed by enrollment at the Berklee School of Music. Jeff joined the Wynton Marsalis Quartet in 1981 and proceeded to win three Grammy Awards with the ensemble: Black Codes (from the Underground), J Mood and Marsalis Standard Time. Watts left Wynton Marsalis in 1988. After working with George Benson, Harry Connick. Jr. and McCoy Tyner, he joined the Branford Marsalis Quartet in 1989, winning Grammy for I Heard You Twice the First Time and Contemporary Jazz. Watts later earned a Grammy for the Mingus Big Band recording Live at Jazz Standard in 2010.
In the film and television industry Jeff has appeared as both a musician on the Tonight Show with Jay Leno and as an actor, Rhythm Jones, in Spike Lee's "Mo Better Blues". Jeff joined Kenny Garrett's band after returning to New York in 1995 and continued to record and tour with Branford Marsalis as well as Danilo Perez, Michael Brecker, Betty Carter, Kenny Kirkland, Courtney Pine, Geri Allen, Alice Coltrane, Greg Osby, McCoy Tyner, Steve Coleman, Gonzalo Rubalcaba, Harry Connick Jr, and Ravi Coltrane.
IRA COLEMAN, double bass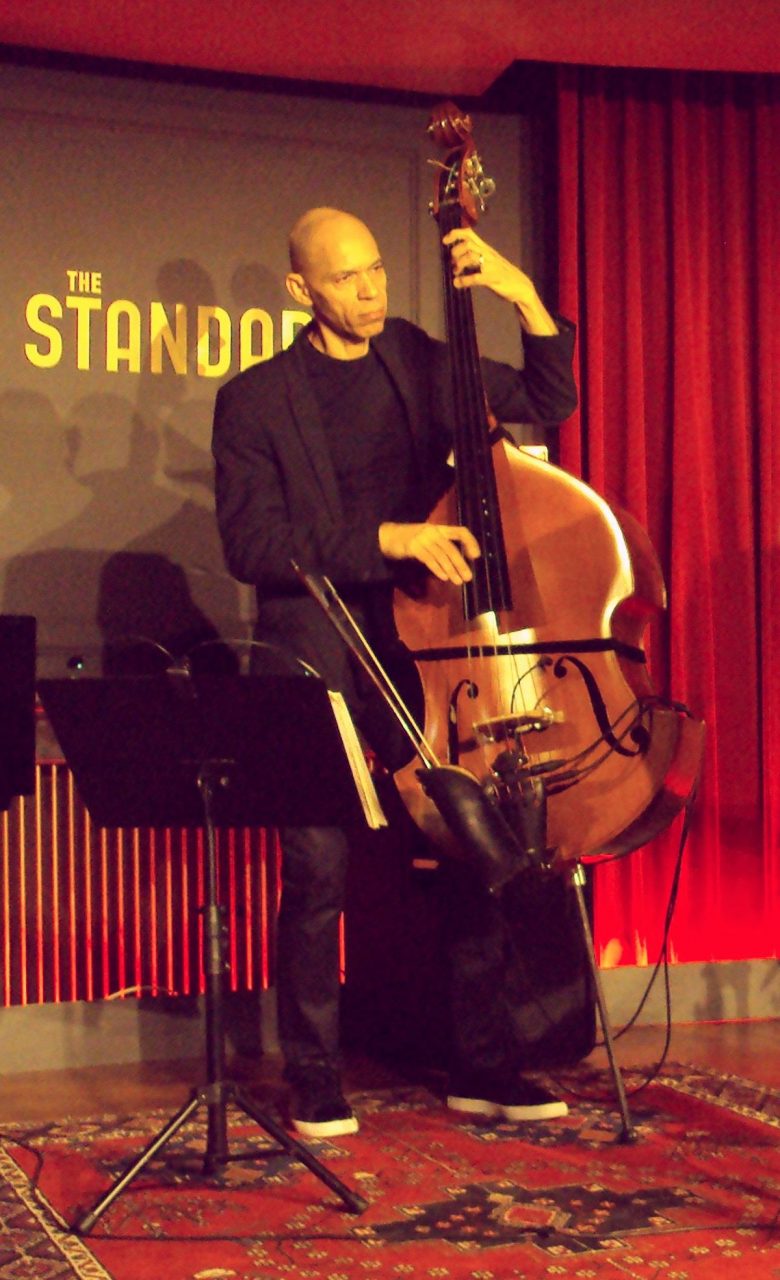 Ira Coleman was born on April 29th, 1956 in Stockholm, Sweden. He was raised in France until 1968 and thereafter lived in Germany for fourteen years. He studied bass at Germany's "Hochschule für Musik, Köln" from 1980 to 1982. Thereafter, he moved to the US to attend Berklee College of Music in Boston and graduated in 1985.
Ira Coleman currently resides in Rhinebeck, New York and has performed with Herbie Hancock, Wayne Shorter, Jessye Norman, Milt Jackson, Freddie Hubbard, Grover Washington Jr., Barbara Hendricks, Branford Marsalis, Betty Carter, Kathleen Battle, Tony Williams, Baaba Maal, Michel LeGrand, Billy Taylor, Cab Calloway, Clark Terry, Billy Cobham, Monty Alexander, Bobby Hutcherson, Hank Jones, Dee Dee Bridgewater, Toshiko Akiyoshi, Art Farmer, Jon Faddis, Benny Golson, Jon Hendricks, Nat Adderley, Jackie McLean, Mulgrew Miller, Billy Pierce, Barney Wilen, Kenny Barron, Franco Ambrosetti, Wallace Roney, Geri Allen, Joe Chambers, Joanne Brackeen, Charles Mc Pherson, Tom Harrell, Arthur Taylor, Randy Brecker, Roy Haynes, Jacky Terrasson, The Carnegie Hall Jazz Ensemble, and The Duke Ellington Orchestra under the direction of Mercer Ellington.
Ira Coleman was the musical director for Ernest Ranglin's Ska Ensemble from 1996-1999 and is Dee Dee Bridgewater's MD since 2002.Ira Coleman has branched out to collaborate with musicians from various musical backgrounds, arrange and produce.  He has performed and recorded with a variety of African musicians.
IRVING ACAO, tenor saxophone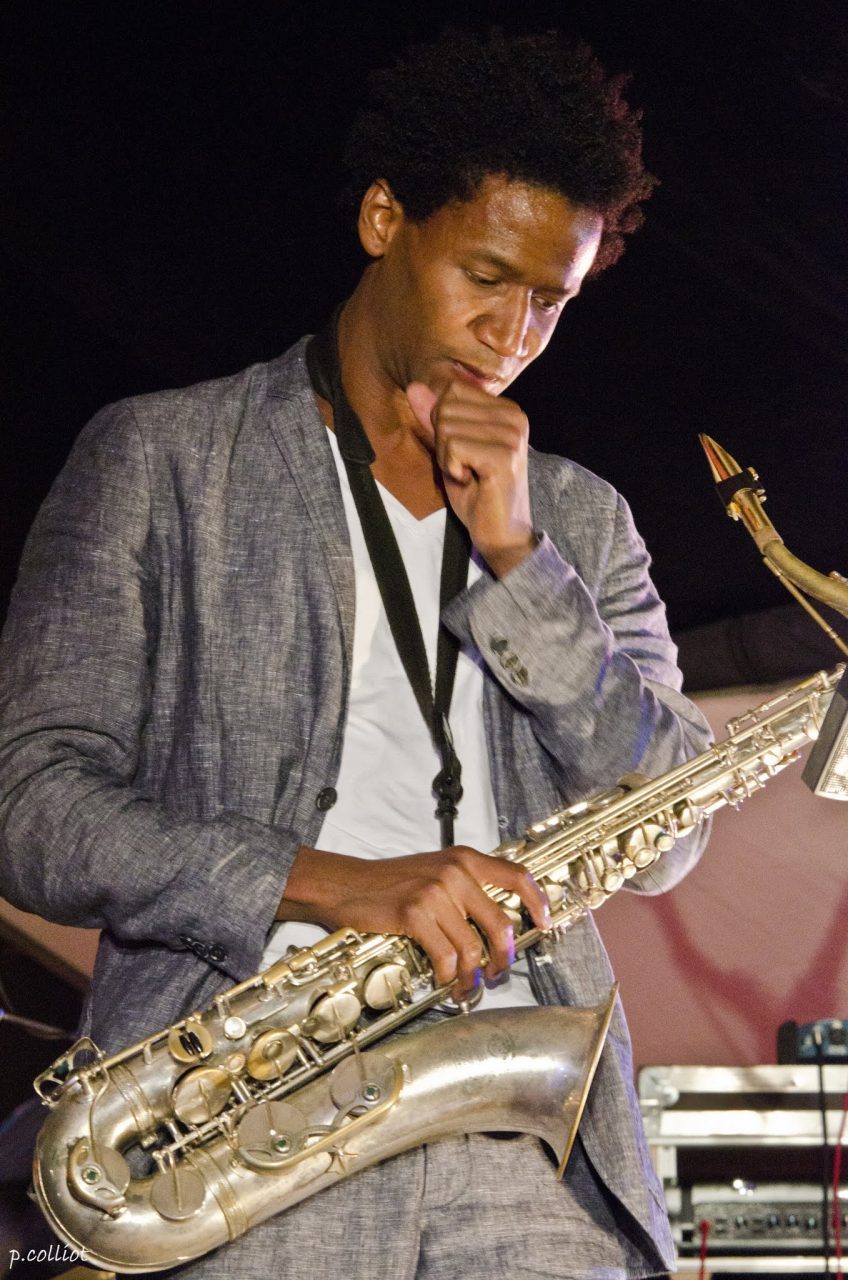 Irving Acao was born on February 24, 1977 in Cuba. He began playing music at the age of seven, first studying piano at the Luis Casas Romero School of Classical Music, before choosing the saxophone when he was ten years old.
He continued his training with Roberto Benitez, who became his teacher of classical music at the José White School in Camaguey. During his studies, Irving won numerous municipal and national competition prizes, including the Amadeus Roldan contest.
In Havana, later influenced by the excellent musical dynamism of the moment, he attended the classes of great saxophonists Steve Coleman and Antonio Hart, developed and refined his musicianship.
At nineteen years old, he participated in the founding of Otra Vision, directed by flutist performer and composer Orlando Vallez (Maracas), with whom he recorded his first album, Havana Calling.
Two years later, during a televised concert, he was spotted by virtuoso pianist, composer and arranger Chucho Valdés, later participating in the recording of the album New Conception, which got a Grammy nomination for the best Latin album in 1999.
In 2002, Irving moved to Paris where he quickly found his place in various projects. His classical training, his musical experience and his Afro-Cuban roots led him to play very different styles: African music, Latin jazz, fusion, pop, rap, Cuban or Brazilian music, Irving likes to vary styles and adapts easily.
He works with Stéphane Belmondo, Alain Jean Marie, Jimmy Cliff, Ray Lema, Orichas, Dave Liebman, Nicolas Folmer, Jean My Truong (with whom he records the album The Blue Light, in which Mike Stern participated as a special guest), Harold Lopez Nussa, Leonardo Montana, Felipe Cabrera, Lukmil Perez, Gorgeous Ravi, Mokhtar Samba, Franck Amsallem, Mario Canonge, David Murray, Andy Narell, Orlando Poleo, and Jérôme Savary's comic opera…
In 2008, Irving founded the Irving Acao Quartet with Lukmil Perez on drums, Leonardo Montana on piano and Felipe Cabrera on bass. The experiences and personalities of these musicians together give birth to an innovative music, looking for new sounds in the world of Latin jazz.
The group has recently recorded the album Azabache, which was released in April 2013. It consists of eleven tracks, including eight compositions by Irving Acao, one by Leonardo Montana and one by Felipe Cabrera, to which no one can remain indifferent.
ANTONIO FARAÒ, piano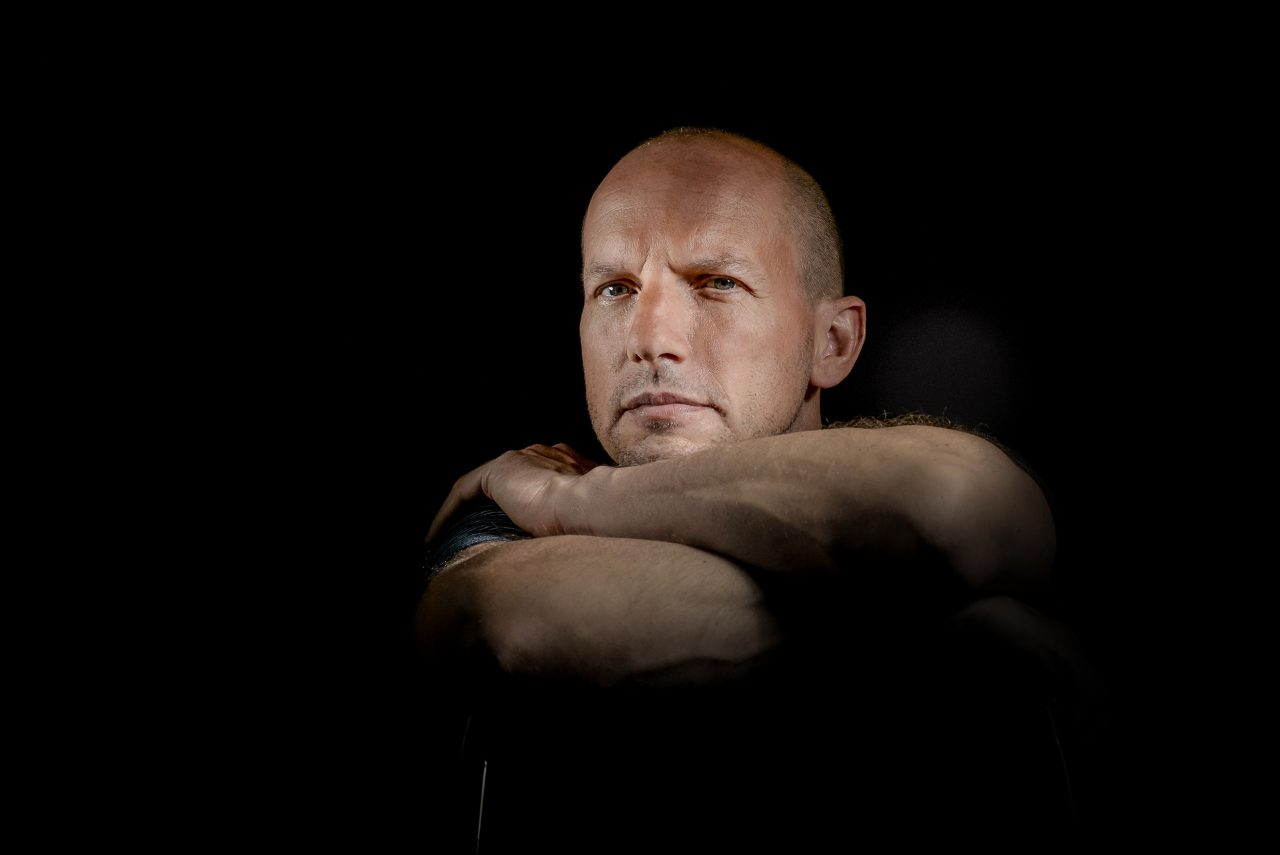 Originally from Rome (Class of 1965), Faraò's musical sensibility together with a remarkable knack for melodic improvisation, have contributed to his reputation as one of the most respected pianists in the international jazz scene. Faraò's style is unique: flawless technical proficiency, unbridled creativity and exhilarating vitality, and remarkable rhythmic skills.
Antonio Faraò was born into an extremely musical family. His mother was a known painter, his father was a jazz drummer. However, both of them had a great affinity for and introduced him to the jazz music. By means of that he grew up listening to musicians such as: Benny Goodman, Count Basie, Due Ellington, Frank Sinatra, and last but not least, Ella Fitzgerald. Because of the parents' life pioneering, Antonio Faraò gained the love for swing from them. First influenced by that style, today's influences are different. At the age of 6 he started playing vibraphone which was followed by drum playing. Finally, he began to play piano and he joined piano classes with Adriano Giustina and Riccardo Risaliti at a classical school, the Giuseppe Verdi Conservatory.
Based on his early interest in Afro-American jazz music, Antonio Faraò had idols such as Oscar Peterson and Errol Gardner until he discovered musicians like McCoy Tyner, Herbie Hancock, Keith Jarret, Bil Evans, John Coltrane, Miles Davis, Charlie Parker and Thelonious Monk, to name just the most important examples. Among the musicians influencing him there is also John Williams, composer of the famous film music for ET, Stars Wars, Indiana Jones…
The "Jazz four Roses Competition Price" was awarded to him at the Ciak Theatre in Milano in 1991. The most prestigious "Competition of Jazz Piano Martial Solal" a competition of the city Paris, which takes place only every ten years, invited a small number of top international piano talents. Antonio Faraò won that extraordinary competition in 1998 as one of those talents. For the German label "Enja records", he recorded and released three tremendous albums: Black Inside (1998), Thorn (2001) with Jack DeJohnette on drums, Chris Potter on tenor sax and Drew Gress on bass, and in 2002, the album Next stories went public. He recorded 4 albums under the label "Cam Record" including Far out in quartet with Bob Berg.
In 2010 he signed his first album with the French label Cristal Record – Domi recorded with Darryl Hall and André Ceccarelli.
Antonio Faraò has worked with a number of great jazz musicians including a recording at the famous Abbey Road Studios in London with André Ceccarelli and the London Symphony Orchestra for the soundtrack of the movie "Anthony Zimmer" with the French actress Sophie Marceau in January of 2005. He has performed and recorded with the likes of Franco Ambrosetti, André Ceccarelli, Daniel Humair, Mike Clark, Gary Bartz, Lee Konitz, Steve Grossman, Christian Mc Bride, Chico Freeman, Miroslav Vitous, John Abercrombie, Richard Galliano, Toots Thielemans, Jack Dejohnette, Mc Coy Tyner, Dave Liebman, Didier Lockwood, Benny Golson, Joe Lovano, Johnny Griffin, George Garzone, Cecil McBee…and with the famous Italian pop singer Mina.
His album Evan (Cristal Records/Jando Music), recorded in NY with Joe Lovano, Ira Coleman and Jack Dejohnette, features an extraordinary cast of musicians, which follows as a natural consequence of their affinity and numerous past collaborations and recordings.
On 30 April 2015, Antonio Faraò was invited to join the Unesco All Star Global Concert in Paris to celebrate the International Jazz Day together with Herbie Hancock, Wayne Shorter, Dee Dee Bridgewater, Marcus Miller, Al Jarreau… and many more.
His quartet album Boundaries came out in the summer of 2015 for Universal Verve Italy.
Since 2015 Antonio has been Artistic Director of the prestigious Jazz Festival UnoJazz Sanremo.
His latest album Eklektik, which has just been released for Warner Music, features amazing guests such as Snoop Dogg, Marcus Miller, Robert Davi, Bireli Lagrène, Didier Lockwood, Lenny White and many more.