The Steve Wilson & Wilsonian's Grain
THURSDAY, 15th November 2018. from 20h
Serbian National Theatre
Steve Wilson, soprano and alto saxophone
Uri Caine, piano
Ugonna Okegwo, double bass
Ulysses Owens Jr, drums

WILSONIAN'S GRAIN, featuring Uri Caine [piano], Ugonna Okegwo [bass], Ulysses Owens Jr. [drums], is Steve's most dynamic and cutting-edge ensemble. The repertoire showcases Wilson's originals and arrangements, as well as compositions from the band.
Simply put, Steve has put together one of the most potent quartets on the planet. What we have in Wilsonian's Grain is something akin to a power-packed, compact foursome comprised of musicians' musicians. The group's new recording, recorded live at the Village Vanguard, documents how any one of these four could play captain on any stage, however, they understand communication is paramount – and they know how to deliver the goods. "The Grain" runs under Wilson's leadership, but if you want to get a real sense of what the word 'ensemble' means – and actually see it in action – then you don't want to miss this foursome!
Their debut CD was released on March 24, 2015 on Random Act Records. The CD, entitled Live In New York: The Vanguard Sessions, was recorded on May 24 & 25, 2014 at the famed Village Vanguard in NYC. In addition to being Wilson's first headlining release since 2003's 'Soulful Song', the upcoming album marks a number of other 'firsts': Wilson's first time doing a live recording as a leader, first time recording at the historic Village Vanguard, and first time/debut recording with his 'go-to-band', Wilsonian's Grain. The project was also partially financed thanks to the support of 214 contributors to Wilson's first-ever Kickstarter campaign.
"Seeing Steve Wilson's name on a jazz bill is as close to a guarantee of quality as you'll ever find." (Time Out NY)
"Wilsonian's Grain, a post-bop quartet that channeled the saxophonist's best qualities — selflessness, a fresh and well-made take on the tradition, and the ability to reference a broad spectrum of strategies and styles without falling prey to pastiche or sacrificing an original voice." (Detroit Free Press)
"Enthusiastic, extroverted and exciting; this is how jazz is supposed to sound post hard bop!" (Jazz Weekly)
"Wilsonian's Grain is jazz at its finest – in conception, execution and spontaneity." (WBGO)
"…an adventurous, exhilarating performance" (Jazziz)
"CHARISMATIC PRODUCTION"
STEVE WILSON, soprano and alt saxophone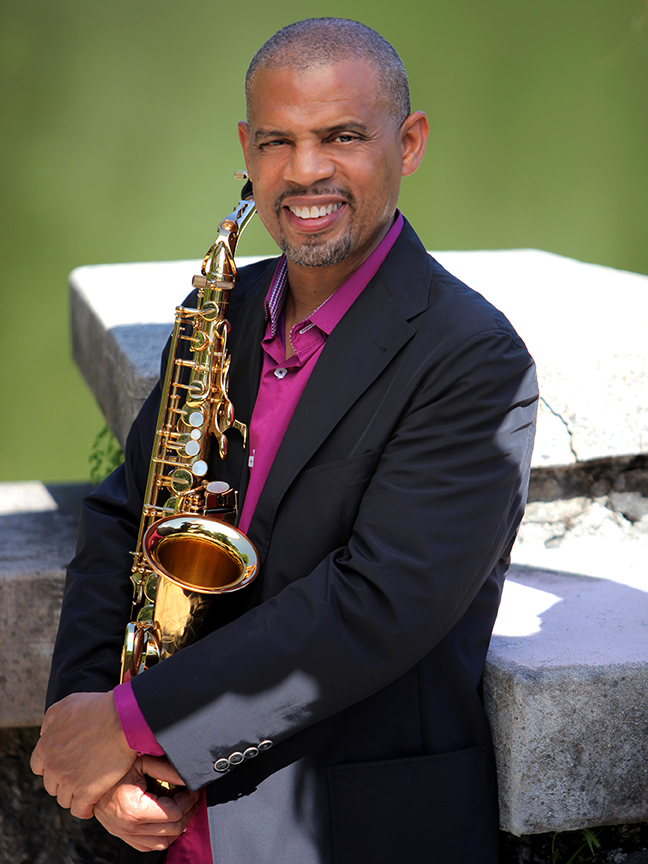 "The Sideman Becomes the Star" … Mr. Wilson is essential to this city's jazz landscape" (Wall Street Journal)
"Mr. Wilson is an endlessly adaptable alto and soprano saxophonist, at home in myriad settings." (New York Times)
"One of the fnest saxophonists in the business" (NPR)
Steve Wilson has attained ubiquitous status in the studio and on the stage with the greatest names in jazz, as well as critical acclaim as a bandleader in his own right. A musician's musician, Wilson has brought his distinctive sound to more than 150 recordings led by such celebrated and wide-ranging artists as Chick Corea, George Duke, Michael Brecker, Dave Holland, Dianne Reeves, Bill Bruford, Gerald Wilson, Maria Schneider, Joe Henderson, Charlie Byrd, Billy Childs, Karrin Allyson, Don Byron, and Mulgrew Miller among many others. He has eight recordings as a leader.
Starting his formal training on saxophone in his native Hampton, Virginia, Wilson also played oboe and drums in school bands while performing in various R&B/funk bands throughout his teens. After a year-long stint with singer Stephanie Mills, he majored in music at Virginia Commonwealth University in Richmond, where he performed and/or studied with Jimmy and Percy Heath, Jon Hendricks, Jaki Byard, John Hicks, Frank Foster and Ellis Marsalis. During those years he was also in constant demand for recording studio work, and as backing musician for touring shows such as The Four Tops and Sophisticated Ladies. Landing a chair with O.T.B (Out of the Blue), a sextet of promising young players recording on Blue Note Records, Wilson moved to New York in 1987 and the following year toured the U.S. and Europe with Lionel Hampton.
Becoming a first-call choice for veteran and emerging artists alike, Wilson was the subject of a New York Times profile "A Sideman's Life", highlighting his work with Ralph Peterson, Jr., Michele Rosewoman, Renee Rosnes, Marvin "Smitty" Smith, Joanne Brackeen, The American Jazz Orchestra, The Mingus Big Band, The Smithsonian Jazz Masterworks Orchestra, and Buster Williams' Quintet "Something More". In 1996 he joined the acclaimed Dave Holland Quintet, and from 1998-2001 he was a member of Chick Corea's Grammy winning sextet "Origin". Wilson documented his first four recordings as a leader on the Criss Cross label – New York Summit, Step Lively, Blues for Marcus and Four for Time. He then recorded two projects for Chick Corea's Stretch Records label – Generations, and Passages. In 2003 Wilson's recording Soulful Song was released on MAX JAZZ launching the label's Horn Series.
In 2009 Wilson was a member of the Blue Note 7, an all-star septet assembled to celebrate the 70th anniversary of Blue Note Records. The project culminated in a 50-city tour of the U.S. and their recording Mosaic. Also in that year, Wilson made his orchestral debut performing Heitor Villa Lobos' Fantasia for Soprano Saxophone and Chamber Orchestra with the Vermont Mozart Festival Orchestra. By popular demand he returned to the VMF in 2010 performing a commissioned work Sweet For Duke (for Saxophone & Chamber Orchestra) by Jonathan Ragonese.
In February 2011 Wilson celebrated his 50th birthday with a six-night engagement leading six different bands at Jazz Standard, NYC's premiere jazz club. The all-star line-up included Mulgrew Miller, Bruce Barth, Karrin Allyson, Lewis Nash, Jef "Tain" Watts, Carla Cook, Geofrey Keezer, Christian McBride, Linda Oh, Ed Howard, Adam Cruz, Diane Monroe, Joyce Hammann, Nardo Poy and Troy Stuart. In a major interview feature preview, the Wall Street Journal proclaimed, "The Sideman Becomes the Star." The WSJ article by award-winning journalist Larry Blumenfeld added, "Mr. Wilson is essential to this city's jazz landscape." Since the 1990's Wilson has been regularly cited in the Downbeat Magazine Critics and Readers' Polls in the soprano and alto saxophone categories. The Jazz Journalists Association nominated him as Best Alto Sax Player in 2008, and for Best Soprano Sax Player in 2010. His work in film has included being artistic consultant to Harvey Keitel for "Lulu on the Bridge" as well as being featured on the soundtrack.
An in-demand and passionate educator Wilson is an Associate Professor at City College of New York, and on faculty at the Juilliard School. He has been artist-in-residence and/or visiting artist at the University of Michigan, University of Oregon, University of Maryland- College Park, University of North Carolina at Chapel Hill, University of Delaware, Lemoyn College, North Carolina Central University, Bowling Green University, Lafayette College, University of Northern Colorado, SUNY New Paltz, Florida State University, California State University at Stanislaus, University of Manitoba, Hamilton College, Old Dominion University, Virginia Commonwealth University, and for the award winning arts organization Cityfolk in Dayton, Ohio. With the support of friend and mentor Dr. Billy Taylor, Wilson has been a frequent guest performer/educator at The Kennedy Center in Washington, DC. He has been a featured performer, panelist, and clinician at conferences of the Association of Performing Arts Presenters, Chamber Music of America, and International Association of Jazz Educators. Wilson has been honored by New York University and The Richmond (VA) Jazz Society recognizing his outstanding service in jazz education. He is an active mentor in the nurturing and promotion of his former students' emerging careers who have performed with The Count Basie Orchestra, Johnny Mandel, Beyonce Knowles, Roy Hargrove, and many others.
In March 2015 Wilson released his first live recording Wilsonian's Grain Live In New York: The Vanguard Sessions. This dynamic quartet features Bill Stewart, Orrin Evan, and Ugonna Okegwo, and was proclaimed as "… jazz at its finest – in conception, execution and spontaneity" by WBGO Radio. Wilson is one-half of a formidable duo with renowned drummer Lewis Nash as heard on their celebrated recording Dulogue, and he co-leads an elegant trio with pianist Renee Rosnes and bassist Peter Washington. Wilson also performs with several Grammy-winning ensembles: the Maria Schneider Orchestra, Christian McBride Big Band, Billy Childs Quartet, Ron Carter Big Band, and the Buster Williams Quartet.
URI CAINE, piano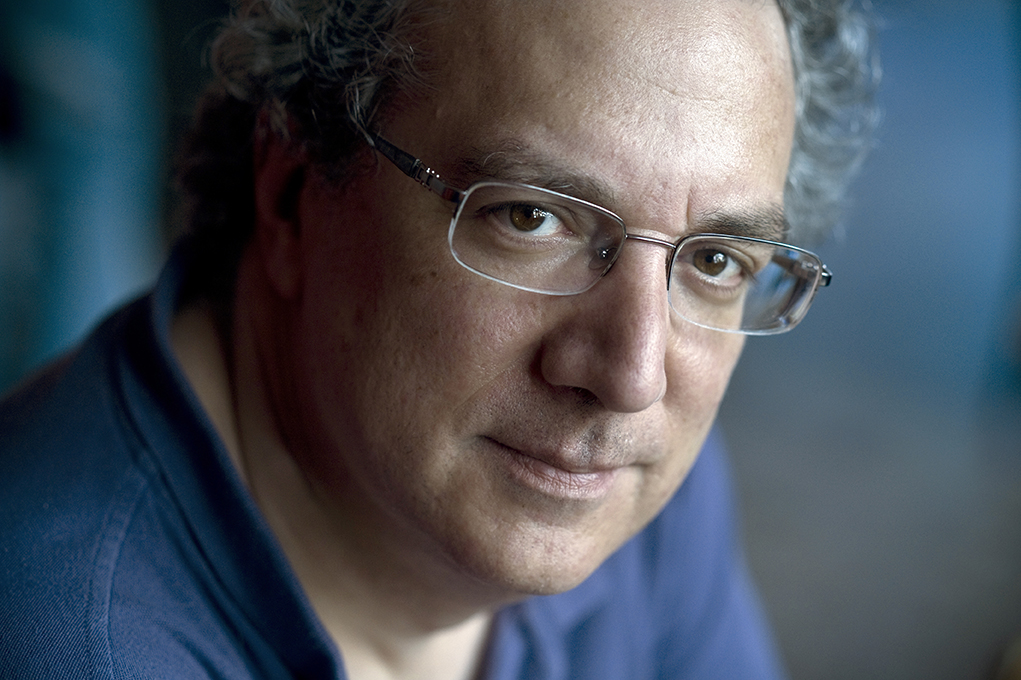 Uri Caine was born in Philadelphia and began studying piano with Bernard Peifer and composition with George Rochberg when he was a teenager. He played in bands led by Philly Joe Jones, Hank Mobley, Johnny Coles, Mickey Roker, Odean Pope, Bootsie Barnes, Bobby Durham and Grover Washington. He attended the University Of Pennsylvania and studied music composition with George Rochberg and George Crumb. Since moving to New York in 1985, Caine has recorded 33 albums as a leader. Recent CDs include Space Kiss (2017) with the Lutoslawski Quartet (816 Music), Calibrated Thickness (2016, 816 Music) with his piano trio, and Callithump (Winter and Winter, 2015) playing his solo piano compositions. He has recorded projects with his ensemble performing arrangements of Mahler, Wagner, Mozart, Verdi, Schumann and Bach's Goldberg Variations. He also leads an acoustic trio that has made several recordings including Live at the Village Vanguard (Winter and Winter) as well as his electric Bedrock trio. He was nominated for a Grammy award for the Othello Syndrome (Winter and Winter) in 2009.
Recent compositions include Agent Orange (2017) written for the Brussels Philharmonic, and 4 Wunderhorn Songs (2017) written for the SWR Orchestra in Stuttgart. Caine composed The Passion of Octavius Catto for the Philadelphia Orchestra with gospel choir celebrating the life of murdered Philadelphia civil rights leader Octavius Catto, and Hamsa for the Swedish Chamber Orchestra based on Bach's 5th Brandenburg Concerto. Caine has also received commissions to compose music for the American Composers Orchestra, the Vienna Volksoper, the BBC Concert Orchestra, Concerto Koln, The Basel Chamber Orchestra, the Arditi Quartet and The Beaux Arts Trio among others. He was the Composer in Residence for the Los Angeles Chamber Orchestra for 3 years and has performed his version of the Diabelli Variations with orchestras including the Cleveland Orchestra, the Swedish Chamber Orchestra, the Moscow Chamber Orchestra. Caine was the Director of The Venice Biennial in 2003.
During the past several years Caine has worked in groups led by Don Byron, Dave Douglas, John Zorn, Arto Lindsay, Terry Gibbs and Buddy DeFranco, Sam Rivers, Barry Altschul, the Woody Herman band and the Master Musicians of Jajouka. He has received grants from the National Endowment for the Arts, the Pew Foundation and the USA Artist Fellowships. He has performed at many festivals including the North Sea Jazz festival, the Monterey Jazz festival, the Montreal Jazz festival and the Newport Jazz festival as well as classical festivals like the Salzburg festival, the Munich Opera, Holland Festival, IRCAM and Great Performers at Lincoln Center. He lives in New York City with his wife Jan.
UGONNA OKEGWO, double bass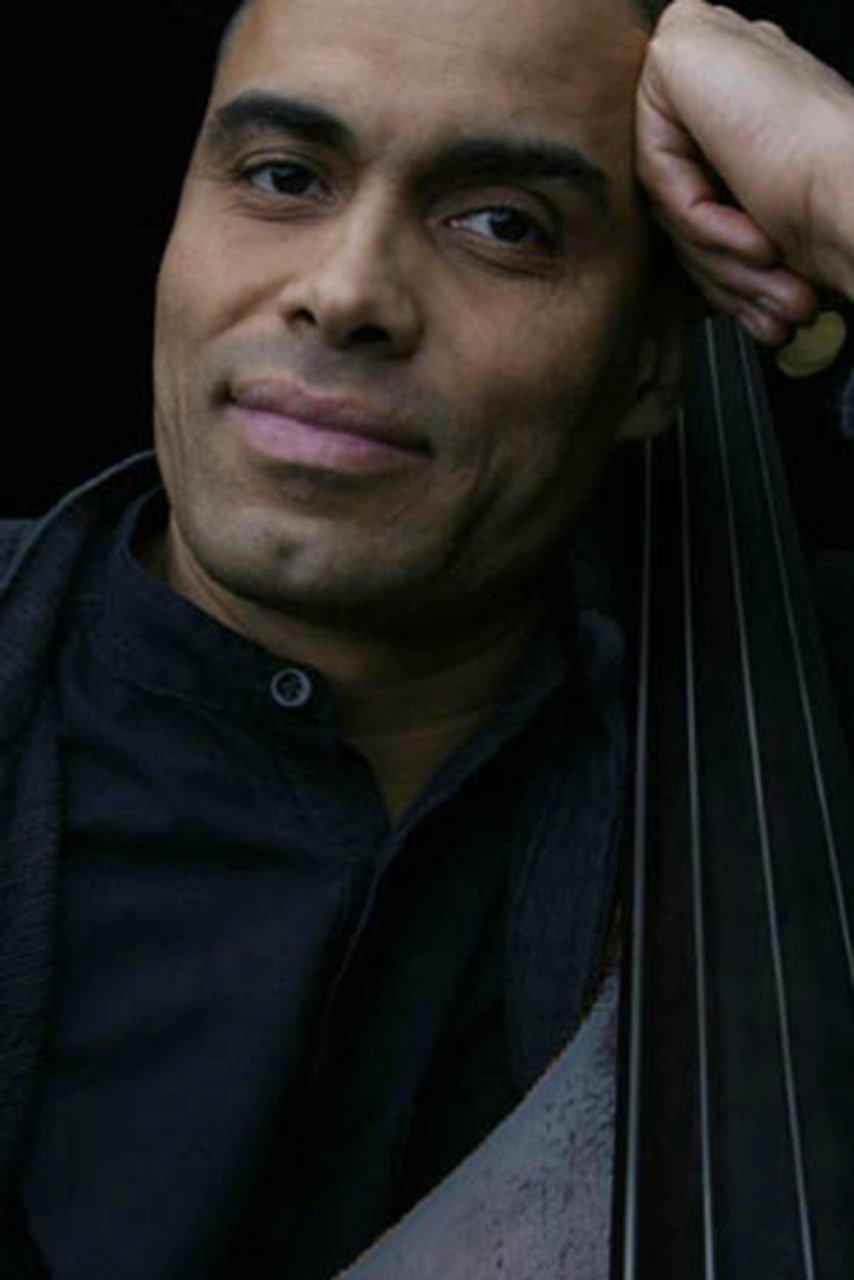 Ugonna Okegwo is one of the most distinctive and sought-after jazz bassists in the world. Critics across the globe have praised him for his rich tone, supple sense of swing, stylistic range and inventiveness. These qualities have not only earned him a place on the bandstand with jazz legends as diverse as Clark Terry, Benny Golson, Pharoah Sanders and Joseph Jarman – they have established him as one of the leading lights of a younger generation redefining jazz for the new century.
"He is very individualistic, both in his soloing and accompanying. I love the way he plays in the ensemble," says Tom Harrell, with whom Okegwo has worked for several years. "Ugonna does some really creative things that I haven't heard anyone do with his articulation and timing."
Born on March 15, 1962 in London to a German mother and Nigerian father, Okegwo was raised in Germany and grew up listening to African-American music — James Brown, Jimi Hendrix, Miles Davis, Ornette Coleman, and, eventually, the great Charles Mingus.
"What I always heard first in funk and rock 'n roll were the bass lines, the ostinato, and later, in jazz, the walking bass," he recalls. "That's what first got me playing bass." The fusing of funk and jazz bass conceptions is a foundation of Okegwo's unique approach, making his sound instantly recognizable.
In 1986, he moved to Berlin to study with the American expatriate bassist Jay Oliver, and with the American pianist Walter Norris. There Okegwo caught the attention of many prominent jazz musicians, most notably the trombonist and Mingus alum, Lou Blackburn, who invited Okegwo to tour Europe with his Afro-Jazz group "Mombasa". While working with Blackburn, Okegwo met and played with trumpeter Joe Newman, drummer Oliver Jackson, and the bassist Major Holley, who encouraged him to move to New York.
In 1989, Okegwo made the leap to Manhattan and began playing with musicians like saxophone legends Big Nick Nicholas, Junior Cook, and James Spaulding. In 1992, a call from legendary vocalist Jon Hendricks led to steady work as a sideman – on stage and in recording studios. In 1994 Hendricks even took Okegwo to the White House to perform for the President. During this time, Okegwo's artistry attracted two other gifted young musicians – pianist Jacky Terrason and drummer Leon Parker. The trio joined forces and at famous clubs like the Village Gate and Bradley's, developing one of the most creative and explosive group sounds of the nineties.
Recently, Okegwo expanded his horizons and became a bandleader. In 2002 he took his quartet to Europe and documented the group with a recording entitled "UOniverse" [Satchmo Jazz]. The material, which consists of his compositions and brilliantly arranged standards, draws from a wide range of influences, including jazz, African, funk, and classical music.
He has worked with: Kenny Barron, Bruce Barth, David Berkman, Lou Blackburn, Cindy Blackman, JoAnne Brackeen, Dee Dee Bridgewater, Junior Cook, Monte Croft, Kenwood Dennard, Lou Donaldson, Tom Harrell, Roy Hargrove, Jon Hendricks, Javon Jackson, Joseph Jarman, Geof Keezer, Peter Leitch, Brad Mehldau, Charles McPherson, Mingus Big Band, Mingus Dynasty, Mombasa, Big Nick Nicholas, Leon Parker, Joshua Redman, Dizzy Reece, Wallace Roney, Kurt Rosenwinkel, David Sanchez, Pharoah Sanders, Marlena Shaw, Carrie Smith, James Spaulding, Grady Tate, Jacky Terrasson, Charles Tolliver, Steve Wilson…
He has performed/recorded with: George Adams, Gary Bartz, Michael Brecker, Randy Brecker, Benny Carter, Jimmy Cobb, Harry "Sweets" Edison, Al Foster, Benny Golson, Al Grey, Johnny Grifn, Billy Hart, John Hicks, Oliver Lake, Kirk Lightsey, Harold Mabern, Wynton Marsalis, James Moody, Cecil Payne, Charli Persip, Dewey Redman, Tom Harrell, Ben Riley, Clark Terry, Frank Wess…
Selected Festivals: Antibes (France), Chicago, Cork (Ireland), JVC/New York, Leverkusen (Germany), Lugano (Switzerland), Marciac (France), Montreal (Canada), Montreux (Switzerland), Mt. Fuji (Japan), Nice (France), North Sea (Holland), Ottawa (Canada), Pori (Finland), Ravinia/Chicago, San Francisco, San Juan (Puerto Rico), Umbria (Italy), Vienna (Austria)
Special Concerts: White House Presidential Performance with Jon Hendricks, 1994.
ULYSSES OWENS JR., drums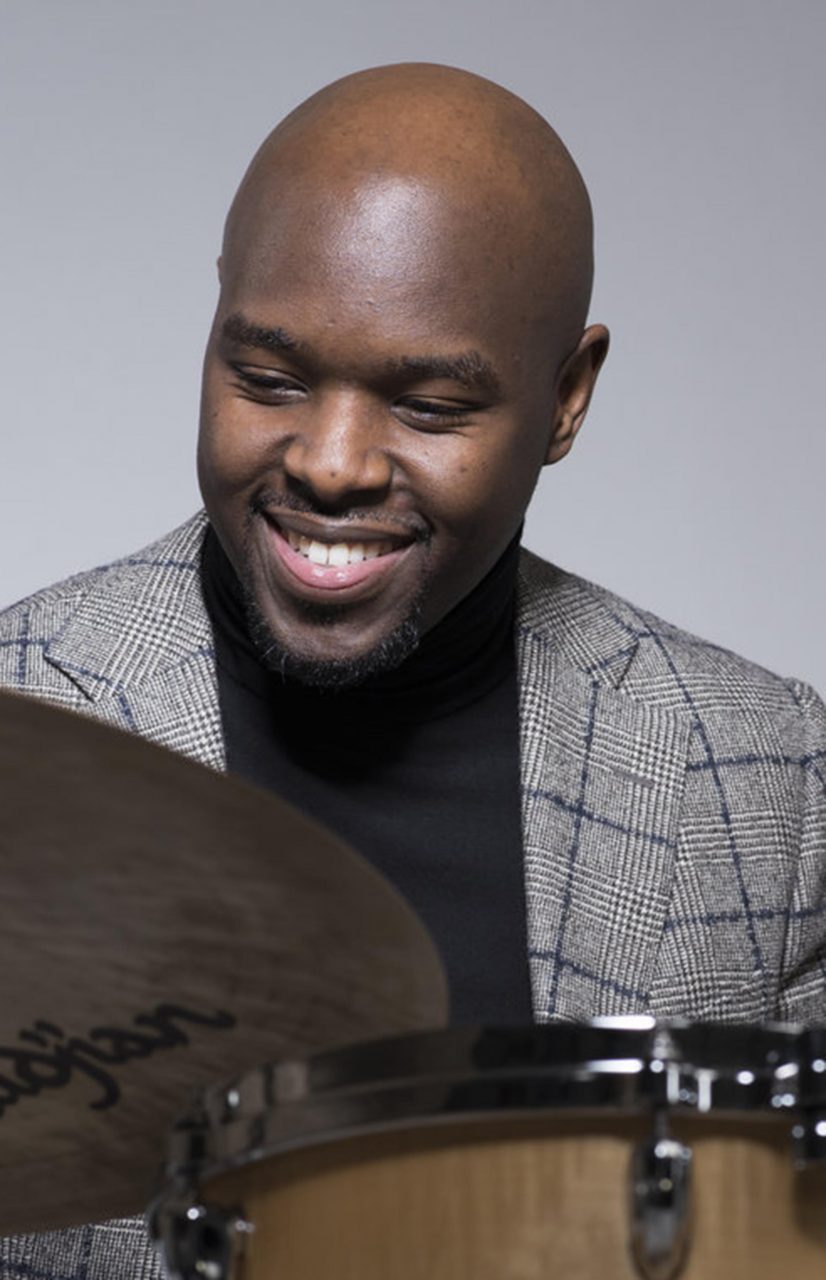 Ulysses Owens Jr. (born December 6, 1982 in Jacksonville, Florida, United States) is an American multi Grammy Award winning drummer and percussionist.
Heralded as a "legitimate jazz triple threat" (Critical Jazz) who "take[s] a back seat to no one" (The New York Times), performer, producer and educator Ulysses Owens Jr. goes the limit in the jazz world and beyond. One of the most sought-after drummers of his generation, Owens sets the mark. From Grammy award-winning performances with Christian McBride's acclaimed Trio and Big Band to world tours with Kurt Elling and Joey Alexander, Owens's artistic command of percussion has earned him positions in some of the most successful jazz ensembles of the 21st century. Owens's reverence for tradition distinctly manifests in his straight-away playing style, but it is the versatility of his talent— his unique ability to manipulate texture and create penetrating musical shapes— that attracts the attention of jazz's heavy hitters. His performance catalog includes collaborations with Nicholas Payton, Wynton Marsalis, Monty Alexander, Dianne Schurr, Renee Fleming and Mulgrew Miller, just to name a few.
A burgeoning force in the industry, Owens has been named a Rising Star by DownBeat's Critics Poll for five years straight. He is a recipient of the 2013 ASCAP Plus Award, a Gold Medal winner of the 2014 Global Music Awards and a 2015 Awards Honoree of the Jazz at Lincoln Center Swing! Still, most notable of Owens's accomplishments are his performances on the 2010 Grammy award-winning Kurt Elling live album, Dedicated to You, and the 2012 Grammy award-winning Christian McBride Big Band album, The Good Feeling. His work with Joey Alexander and the Christian McBride Trio has also received recognition by the Academy, garnering Grammy nominations for My Favorite Things, Countdown, Out Here and Live at the Village Vanguard.
At the heart of Owens's work is a passion for creation and the desire to reach new audiences. On and off stage, music emanates from every inch of his being, and no performance goes unmarked by Owens's signature smile. Owens is a gifted bandleader, claiming four successful albums of his own (It's Time for U, Unanimous, Onward and Upward, and Falling Forward.) and four self-produced albums with the New Century Jazz Quintet (Time is Now, In Case You Missed Us, Arise, and Soul Conversion), a skillful group he co-leads with pianist Takeshi Ohbayashi in Japan. Owens's band-first philosophy ensures that all conversations with an audience remain fluid and focused – another stamp of his seasoned expertise and professional sophistication.
Amidst touring, Owens is regularly involved in special projects. In 2015, he served as Artist-in-Residence at the Park Avenue Armory Conservancy where he presented Ulysses in 3. This multi-disciplinary performance piece showcased the literary masterpiece Ulysses by James Joyce, the work of celebrated choreographer Ulysses Dove and Owens's own original compositions, weaved together through the mediums of music, dance, spoken word and visual art. That same year, Owens was commissioned by Jazz at Lincoln Center and the Museum of Modern Art to compose a work for the Museum's Summer Garden Series. The final result was a seven- movement suite entitled Stages of Us reflecting on the African American experience.
A strong believer in community engagement, Owens has ardently supported cultural institutions. From 2012 to 2015, Owens served as the Jazz Vesper Series Artistic Director at the world-renowned Abyssinian Baptist Church. He was also appointed Artistic Music Curator for the legendary Minton's Playhouse, at the request of restaurateur Alexander Smalls, producing over 85 shows for the jazz club during its 2015 fall season.
His first major production as Music Director came the following year with Songs of Freedom, which debuted in the Appel Room at Jazz at Lincoln Center. The tribute piece honored musical greats Abbey Lincoln, Nina Simone, and Joni Mitchell and featured vocalists Alicia Olatuja, Theo Bleckmann and NEA Jazz Master Dee Dee Bridgewater. The success of Songs of Freedom, which was highlighted for its message of "hope and progress" by The New York Times, only further certifies Owens's years of experience in music directing on smaller stages for creations of his own and other artists alike. This project is now touring around the USA, and the "Songs of Freedom Album" will be released on the DiskUnion Japan Label, in April, 2018.
Owens is also making a name for himself in production circles, having accumulated over 30 producer credits in just a few short years. His production of Olivia Foschi's Perennial Dreamer was described by JazzTimes as "fresh, innovative, and refreshingly uplifting…appealing to a new generation of listeners, while still honoring jazz as a tradition." The Owens-produced Abiah album, Life as a Ballad, debuted at #20 on the Billboard charts, and his production of Candice Hoyes's album, On a Turquoise Cloud, was named one of the best albums of 2015 by SoulTrain.com. He has just completed production on Alicia Olatuja's new album, "Intuition," and the "Songs of Freedom" CD. Owens's steadfast belief that "music is a universal language with the ability to heal the soul," coupled with his commitment to disseminating art, is encapsulated no greater than in his lifelong career educating music's next generation of leaders. Owen's C.V. includes positions at music schools across New York City and countless speaking engagements hosted domestically and abroad. In 2016, Owens was invited by Wynton Marsalis and Aaron Flagg of the Juilliard School's Jazz Studies Program, Owens's alma mater, to join the institution's esteemed faculty as an instructor for small ensembles.
Despite spending the greater part of his calendar year on the road, Owens also remains tightly connected to his hometown of Jacksonville, Florida where his family founded Don't Miss a Beat, Inc., a non-profit organization empowering young people to dream big and give back to their communities through a blend of musical, artistic, academic, and civic engagement programming. As DMAB Artistic Director, Owens has created programs for over 200 children and teens annually, including a cross- cultural exchange that gives students the opportunity to experience art and culture abroad. Having had the fortune of dedicated mentors throughout his career, Owens's interest in investing in young people's education and self-esteem is a deeply personal cause and one essential to his vision of pushing art forward.
2018 will continue to unveil the emergence of Owens as a dexterous bandleader, entrepreneur, and thought leader in the music industry. There is hardly a quiet moment in the life of Ulysses Owens Jr., but as long as audiences keep turning to music to fuel hearts and souls, this performer, producer and educator will continue sharing his talents as fully and graciously as he always does.