Raphael Klemm / Benny Brown /, Essen – Hamburg
Application for the workshop can fill HERE
Raphael Klemm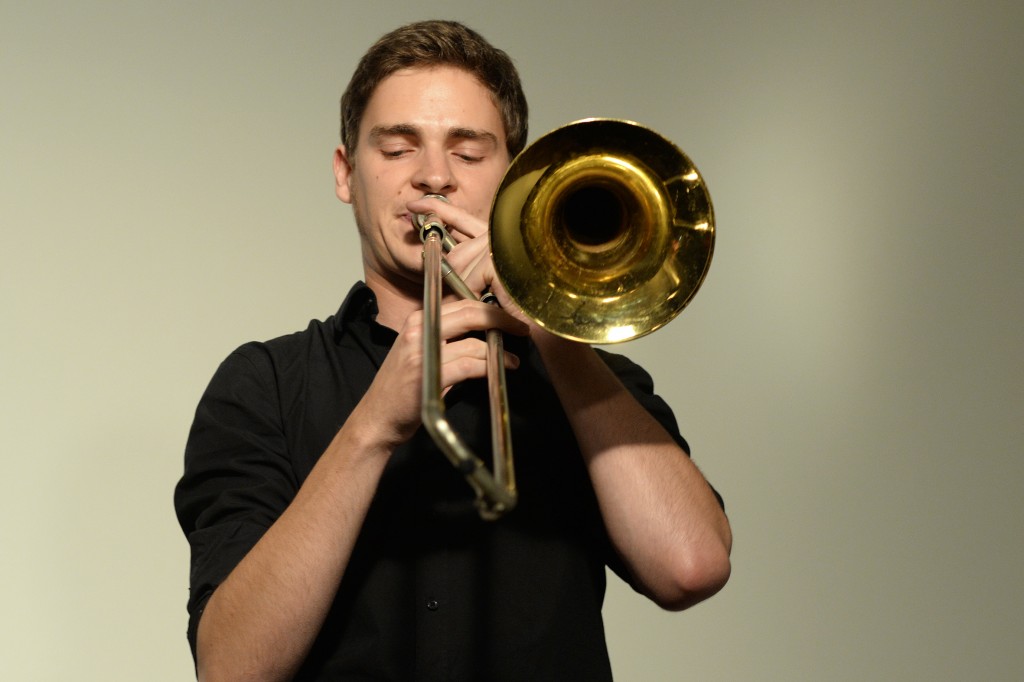 *see East West East West European Jazz Orchestra
Benny Brown
Benny Brown was born 1983 in Münster, NRW, Germany. At the age of 6, he began playing the piano. With 16, he started to learn how to play the trumpet. Achim Böder, the principal trumpet for the Münster Symphony Orchestra, was his teacher. 4 years later, Benny was playing the 1st trumpet chair in the German Air-Force Band. Besides that, he played the lead trumpet in the Youth Jazz Orchestra NRW, and one year later, also in the National Youth Jazz Orchestra (BuJazzO). Benny studied jazz and classical trumpet in Hamburg with Ingolf Burkhardt (NDR Big Band), Lennart Axelsson (lead tp. NDR Big Band) and Eckhardt Schmidt (Opera Hamburg). Right now Benny is a regular member of the "Roger Cicero Big Band", "Ed Partyka Jazz Orchestra", "Roberto Santamaria and His Latin Jazz All-stars", "Enrique Crespo Brass Ensemble" and has his own group, the "Benny Brown Band". Besides that, he is doing lots of productions and concerts with the "NDR Big Band" and gives clinics for B&S trumpets, as well as teaching "Big Band" at the University of Hamburg. Benny has played with artists such as Brenna Whitaker, Joe Gallardo, Nils Landgren, MTV unplugged feat. Revolverheld, Al Porcino, Peter Herbolzheimer, Bobby Shew,Ack van Rooyen, Wolf Kerschek, Dennis Rowland and many others. Benny officially plays the B&S trumpets.
Freya Deiting, Dortmund / Dortmund

Application for the workshop can fill HERE
Freya Deiting
violinist (classic, jazz, folk and more)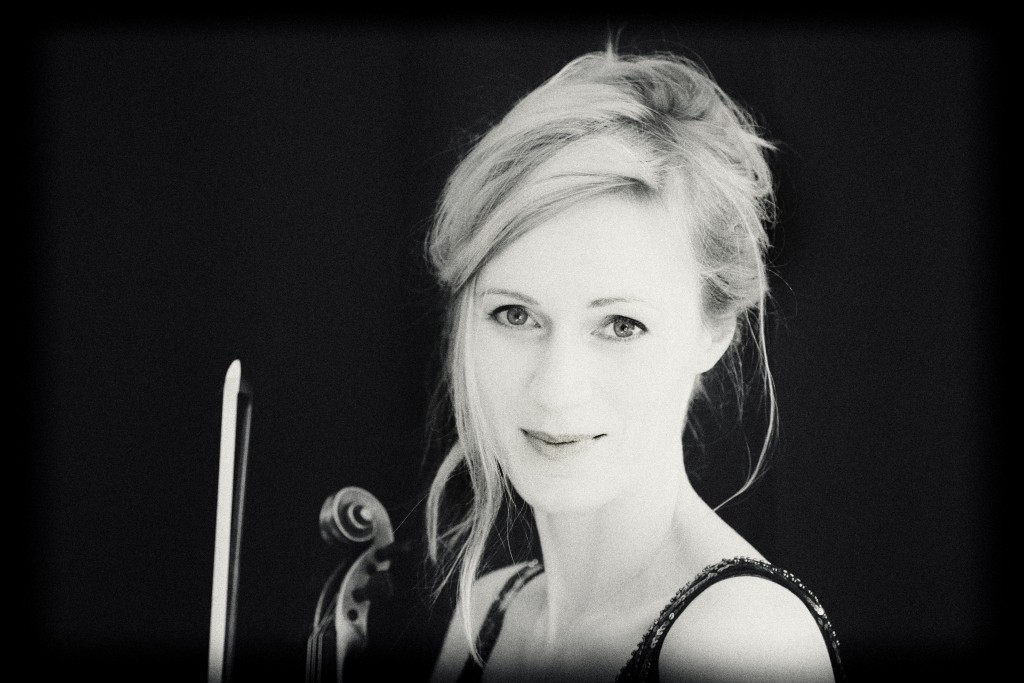 Born in 1978 in Hamm, Germany, Freya Deiting started to play violin at the early age of 5.
After a steady education in violin, orchestra, piano, theory and many youth competitions, she started to study violin and piano in Dortmund, Germany, in 1998.
In 2002 she graduated from the "Hochschule für Musik Detmold, Abteilung Dortmund" as a violin teacher and enrolled to the "Robert Schumann Hochschule für Musik" in Düsseldorf, graduating in 2005 as a "Diplom Musician". During these years, she took part in many classical master courses and workshops of various musical streams like Jazz (Richie Beirach, Milan Svoboda) and Klezmer (Giora Feidmann).
Instead of becoming an orchestra violinist, she decided – according to her various musical interests and talents – to concentrate on chamber music groups and bands with different musical directions like Duo Aciano with a violin and a concert guitar (www.duoaciano.de), the string quartet Les Sirènes (www.lessirenes.de), as a solo violinist in the Salonorchester Münster (www.salonorchestermuenster.de), Transorient Orchestra (www.transorientorchestra.de), Jazz in Opera (www.jazzinopera.de), and other groups with Tango, Klezmer, Jazz, Irish Folk and classic.
She has played with US Grammy-winner Dennis Rowland, Paddy Kelly (IR), Dick de Graaf (NL), Milan Svoboda (CZ), and many more.
Today she's well-known as a classical and jazz violinist with around 100 concerts a year. She also works at the music schools of Dortmund and Kamen, and makes live and studio recordings, for both CD projects and radio and television.
…without stylistic boarders.