Humanitarian character
Taking part
Children gathered around El Sistem
Jazz musicians
Nemanja Mihailović, voice • Boris Hložan, guitar • Milan Jančurić, saxophone •Goran Milošev, piano

Workshop led by
prof. Maja Vukobrat • Una Gašparović
The El System Workshop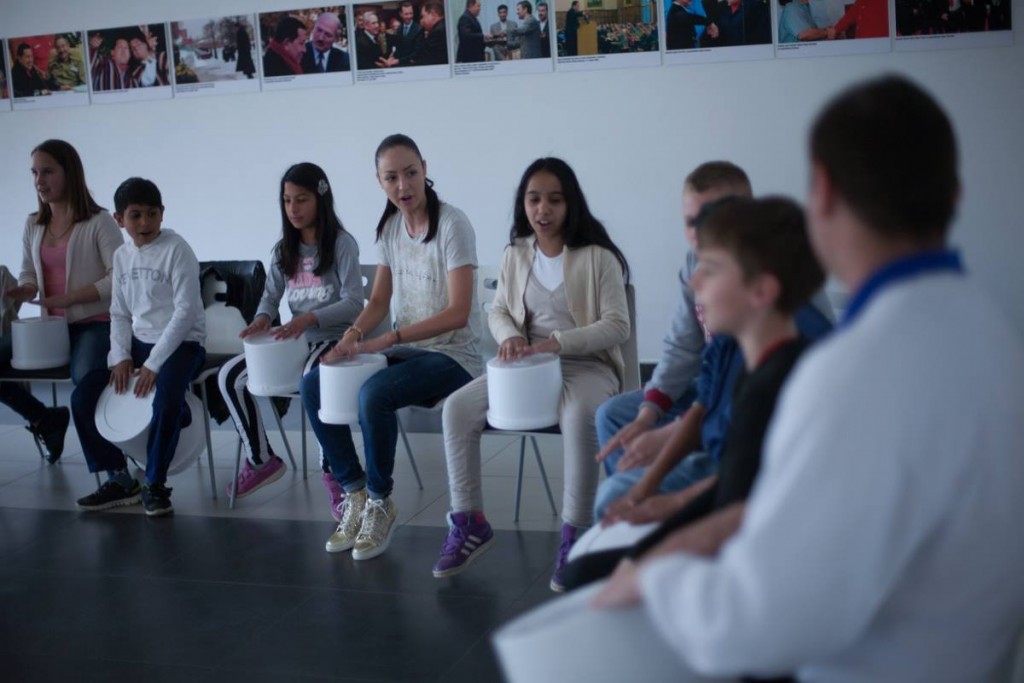 "El System" is a visionary global project supported, in Serbia, by the Ministry of Education of the Republic of Serbia, National Committee for UNESCO and State Office for Social Inclusion (SIPRU) that, as a new model of social change, changes the lives of children with disadvantaged background through music. El System uses music as a tool for social inclusion and includes four million children around the world. Because of its longevity and efficiency, El System has been declared the world's best inclusion programme by UNESCO.
The programme is implemented in Serbia by the Music Art Project in six cities and it includes 250 children from middle and lower social strata, but the programme is mainly oriented towards children belonging to marginalised social groups.
El System music workshops are organised in a cooperative effort of the Cultural Centre of Novi Sad and the Centre for Social Work, whose wards are the workshop students.