Julia Siedl Trio
THURSDAY, 15th November 2018. from 20h
Serbian National Theatre
Julia Siedl, piano
Štefan "Pišta" Bartuš, double bass
Anđelko Stupar, drums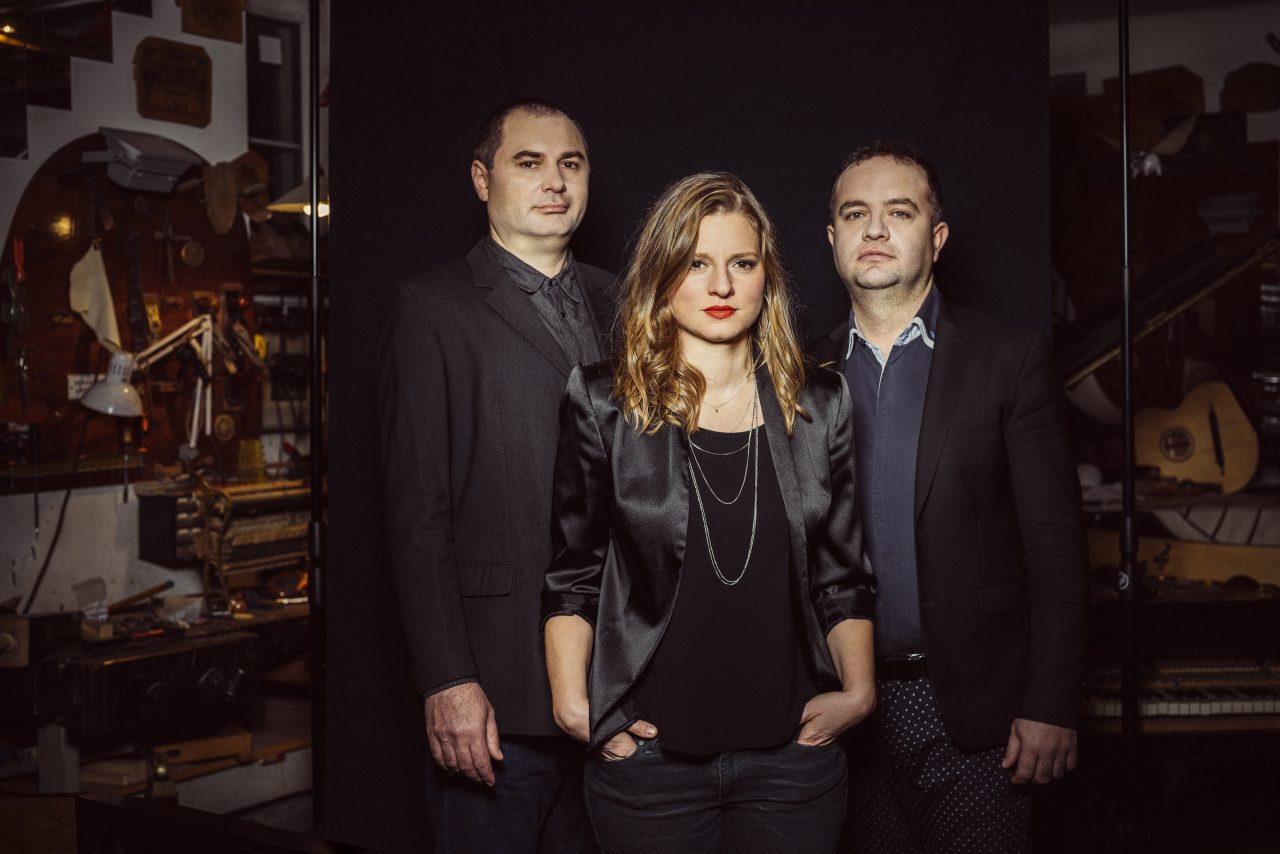 About "Good News"
The Austrian pianist Julia Siedl and her trio are presented with their new album "Good News" (Minor Music) as a band that has matched the diverse tone of modern jazz in an exceptionally dynamic way.
One thing can be said after hearing "Good News": Julia Siedl finally gives the proof that she is among the most interesting and best protagonists of the white and black keys in Austria. She immerses herself with an open, undogmatic and refreshingly playful nature into the language of jazz translating it into an enthralling musical form that really shows the high art of modern jazz.
Native of Lower Austria, the Vienna-based musician cultivates the sensitive and warm sound; her musical aesthetics is an elegant and at the same time immensely varied, as it is polystylistic. Together with her two congenial partners, Stefan "Pista" Bartus (double bass) and Andjelko Stupar (drums), the pianist delivers her very own interpretation of jazz, the one where melodies define the sound in a sophisticated way, while varied and delicately structured harmonies and improvisations define events.
Far from honing any traditions, the trio paints complex multi-layered musical images glittering in bright colours, wandering through a great variety of emotional states, intensities and tonal environments in their pieces. At one point, Julia Siedl and her fellow musicians sound reduced, calm and almost inaudible, at the other they are committed to the intimacy and softness of the sound, and at the next moment, we can hear impulsive and energetic South American rhythms breaking out of them. In addition, the trio does not shy away from the more experimental and sometimes more intricate, which adds a few more exciting facets to the whole story.
However, a special quality is revealed in the fact that you can hear in every tone the immense joy and pure passion that the Julia Siedl Trio enjoy in making music together. The trio's spark is sent out taking their audiences with it and it lets them participate in the music, which is actually not typical in jazz.
With "Good News", Julia Siedl definitely puts a big musical exclamation mark, one that will certainly ensure her place in the illustrious circle of the Austrian jazz top in a powerful way.
Michael Ternai (Mica Austria)
JULIA SIEDL TRIO – "GOOD NEWS"
"…a true discovery in the confusing world of piano trios… a charming and sparkling pleasure … Julia Siedl masters the entire tradition of modern jazz piano…" (Rondomagazin, Germany)
"… On Good News, she shows how profound, witty and balanced a jazz trio can sound. With feminine elegance, she combines the sensible with the sensual…" (die Presse Schaufenster, Austria)
"…impressively crafted and artistically exhilarating…" (VOR Magazin, Austria)
"Julia's compositions are powerful, emotional, deep and beautiful…the band creates a unique, surprising and totally satisfying listening experience." (Rob Bargad)
"Julia Siedl creates music in the spirit of our time, she's a musician of many languages, connected to tradition and striving for innovation. (MICA, Austria)
JULIA SIEDL, piano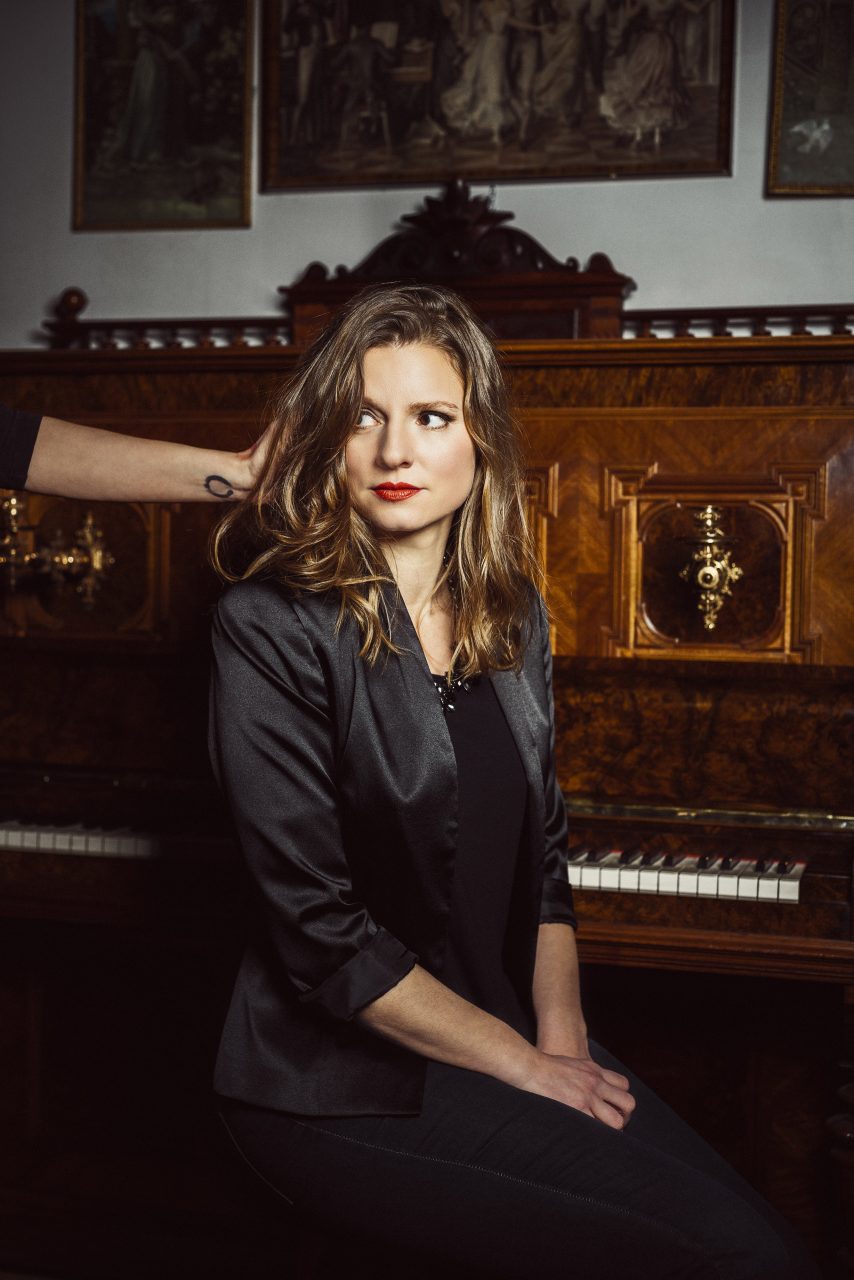 Julia Siedl is a pianist and composer from Vienna.
After 12 years of classical training starting at the age of 7, she discovered her love for jazz and improvised music. She studied jazz piano at the University of Vienna, film music in London and also spent some time in New York studying with Pianists like Marc Copland, the Brazilian Cidinho Teixeira and others.
Since 2011 she has released 3 CDs with her original music, her latest project being the piano trio album "Good News". Besides her own music, she is part of various groups in the fields of jazz and world music, with whom she performs internationally. These collaborations with renowned musicians from Brazil, West Africa, Argentina or Syria opened up a variety of musical and cultural horizons to her.
ŠTEFAN 'PIŠTA' BARTUŠ, double bass
He is undoubtedly the top Slovak bass player with amazing technique, timing and feeling. (M. Kubačka)
Štefan Bartuš is a jazz bass player and composer well-known not only in Slovakia. He was born in a family of musicians. He studied at the J. L. Bella Conservatory in Banska Bystrica and later attended the Academy of Performing Arts in Bratislava. During his studies he achieved a number of successes in national and international competitions. He participated in several workshops on classical and jazz music. Bass as a solo instrument has been presented by him at a number of public performances and recitals. Š. Bartuš occasionally acts as a juror and lector at Slovak Double Bass Club and Slovak Young Jazz Competitions. He has appeared with ensembles of various musical genres, particularly classical, ethnic, world, and gospel music…
Within the multi-genre scene he has presented himself at festivals in US, Turkey, Russia, and in most of the EU countries. Since 2000 he has been focusing on JAZZ and cooperating with top artists like Benny Golson, Rick Margitza, Antonio Farao, Peter Erskine, Danny Grisset, Janusz Muniak, Andy Middleton, Jeff Gardner, Matus Jakabcic, Juraj Bartos, Harry Sokal, Fritz Pauer, Kornel Fekete Kovac, Gabor Winand, Karen Adwords, Piotr Baron, Howard Curtis, etc.
In 2012 his debut album Collectivity was released to great reviews from top masters like Jerry Bergonzi, Randy Brecker, and others.
ANDJELKO STUPAR, drums
Andjelko Stupar was born in Zrenjanin, Serbia. From 1996 to 2002 he studied Jazz Drums at the Kunstuniversität Graz with Manfred Josel and Alex Deutsch (Master Degree). While he was still at university, he performed with various Austrian and international jazz musicians such as Karl Ratzer, Harald Neuwirth, Fritz Pauer, Ed Neumeister, Sigi Feigl, Karl Heinz Miklin, Caudio Fasoli, Dusko Goykovich, Red Holloway, Mark Murphy, Sheila Jordan, Jay Clayton, Essa Pietila, Stefan Heckel, Renato Chicco, Stjepko Gut, Jure Pukl, Vanja Kevresan, Andy Scherer, Daniel Noesig, Miles Grifith, Femi Temowo and others. Andjelko lives in Graz.