The Berklee Global Jazz Institute Ambassadors FEAT. Marco Pignataro
FRIDAY, 16th November 2018. from 20h
Serbian National Theatre
Marco Pignataro, tenor and soprano saxophone
Anastassiya Petrova, piano
Grzegorz Wlodarczyk, double bass
Tomer Sadot, drums
Tareq Rantisi, percussions
MARCO PIGNATARO, tenor and soprano saxophone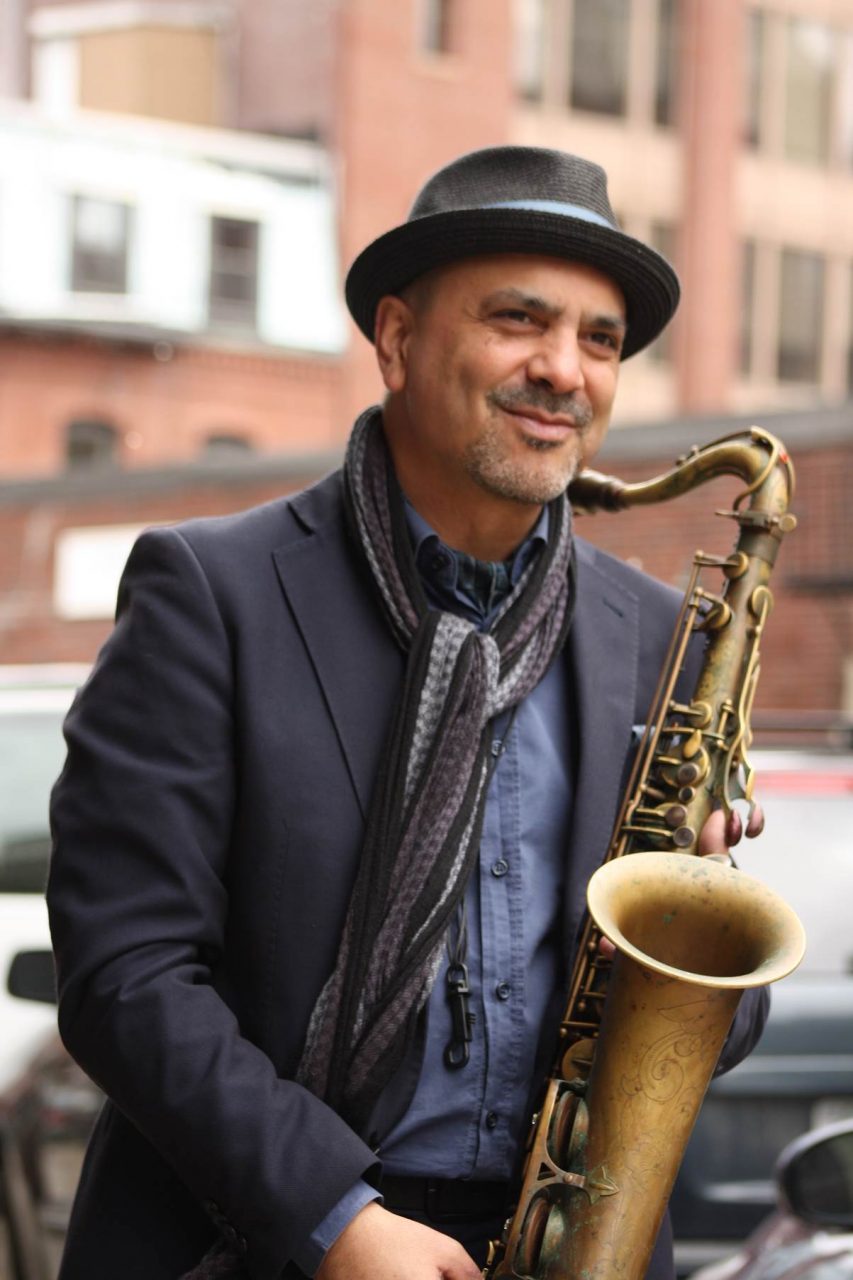 Marco Pignataro is a multitalented saxophone player, composer, and educator originally from Bologna, Italy. Together with Danilo Perez, Marco currently leads the Berklee Global Jazz Institute (BGJI), the world premiere jazz center of musical creativity at Berklee College of Music in Boston. He has shared stages with artists such as Eddie Gomez, Joanne Brackeen, Danilo Pérez, George Garzone, John Patitucci, Rufus Reid, Kenwood Dennard, Terri Lyne Carrington, Antonio Sanchez, Ben Street, Brian Lynch, Billy Drummond, Billy Hart, Victor Lewis, Clark Terry, and Jon Faddis, among others. Pignataro performs and tours internationally with several musical groups, including the Marco Pignataro Almas Antiguas Quartet and the Eddie Gomez Quintet, which is featured in the widely acclaimed recent CD Per Sempre (BFM Records). Pignataro's CD, Sofia's Heart, was also produced by jazz legend Eddie Gomez and features Pignataro's compositions and arrangements. Marco Pignataro latest recording for Zoho Records, Almas Antiguas, features a stellar band including Eddie Gomez on bass, Alan Pasqua on piano, Adam Cruz on drums, and George Garzone on tenor saxophone. The music is evocative and powerful, blending modern jazz with shades of the Mediterranean, folk & Latin influences and very lyrical melodies throughout the CD. Pignataro was the director and cofounder of the Jazz and Caribbean Music Department and was the chair of the Jazz Saxophone Department at the Conservatory of Music of Puerto Rico. He was also a board member of the International Association of Jazz Educators (IAJE), the president and founder of the IAJE chapter of Puerto Rico, and faculty at the University of Veracruz International Summer Jazz Seminars. His column, "Style & Influence," was regularly featured in the quarterly magazine Jazz Improv. Marco serves as the Artistic Director for the Dominican Republic Jazz Festival and as the Educational Adviser for the humanitarian foundation Fedujazz in DR, using music as a tool for social change. Pignataro is a D'Addario Woodwind Performing Artist and endorser for Applied Microphone Technology Wireless System, EGR Ligatures and for Mauriat and Lupifaro saxophones.
"On his 2018 ZOHO debut Almas Antiguas (Old Souls), Boston based saxophonist Marco Pignataro presents his all-star quintet. Six original compositions and five arrangements tell a "story of love", signifying on elements of his Italian and Puerto Rican bloodlines. The music is evocative and powerful, blending modern jazz with shades of Mediterranean, folk & Latin influences. A remarkably cohesive, artistic recital, devoted to vivid melodies and lyrical beauty, in which all members illuminate the roiling emotions and romantic sensibility that underpin the songs." (Ted Panken)
ANASTASSIYA PETROVA, piano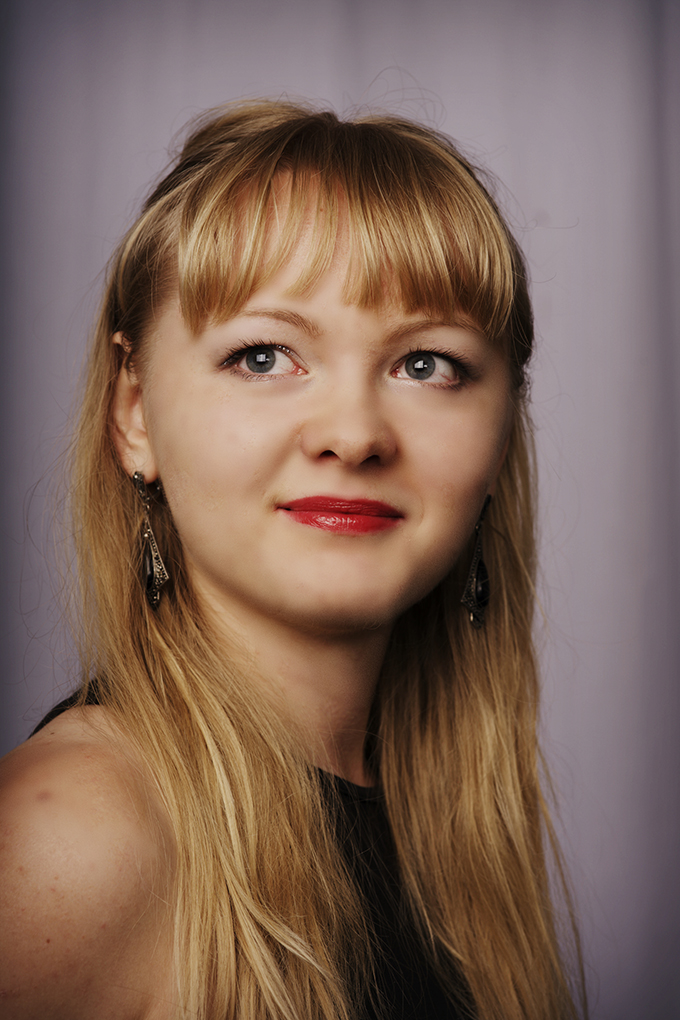 Anastassiya Petrova is a jazz pianist/organist from Kazakhstan and has been a participant at many international festivals (Italy, Bulgaria, Russia, Panama, Costa Rica, and the US). She started her musical journey on the piano at the age of 4. She considers herself a jazz musician with a strong classical background, integrating the Hammond organ into her projects. After completing her degree in International Relations in Kazakhstan in 2015, Anastassiya was granted a full-tuition scholarship at the Berklee College of Music and accepted to the Berklee Global Jazz Institute program, where she is being mentored by renowned musicians such as John Patitucci, Danilo Perez, Joe Lovano, Terri Lyne Carrington, Ben Street, and Adam Cruz. Her influences include contemporary jazz pianists Chick Corea, Herbie Hancock, and Brad Mehldau, and jazz organists such as Larry Goldings, Jack McDuff, and Joey DeFrancesco as well as her own Kazakh folk arrangements and jazz compositions.
GRZEGORZ WLODARCZYK, double bass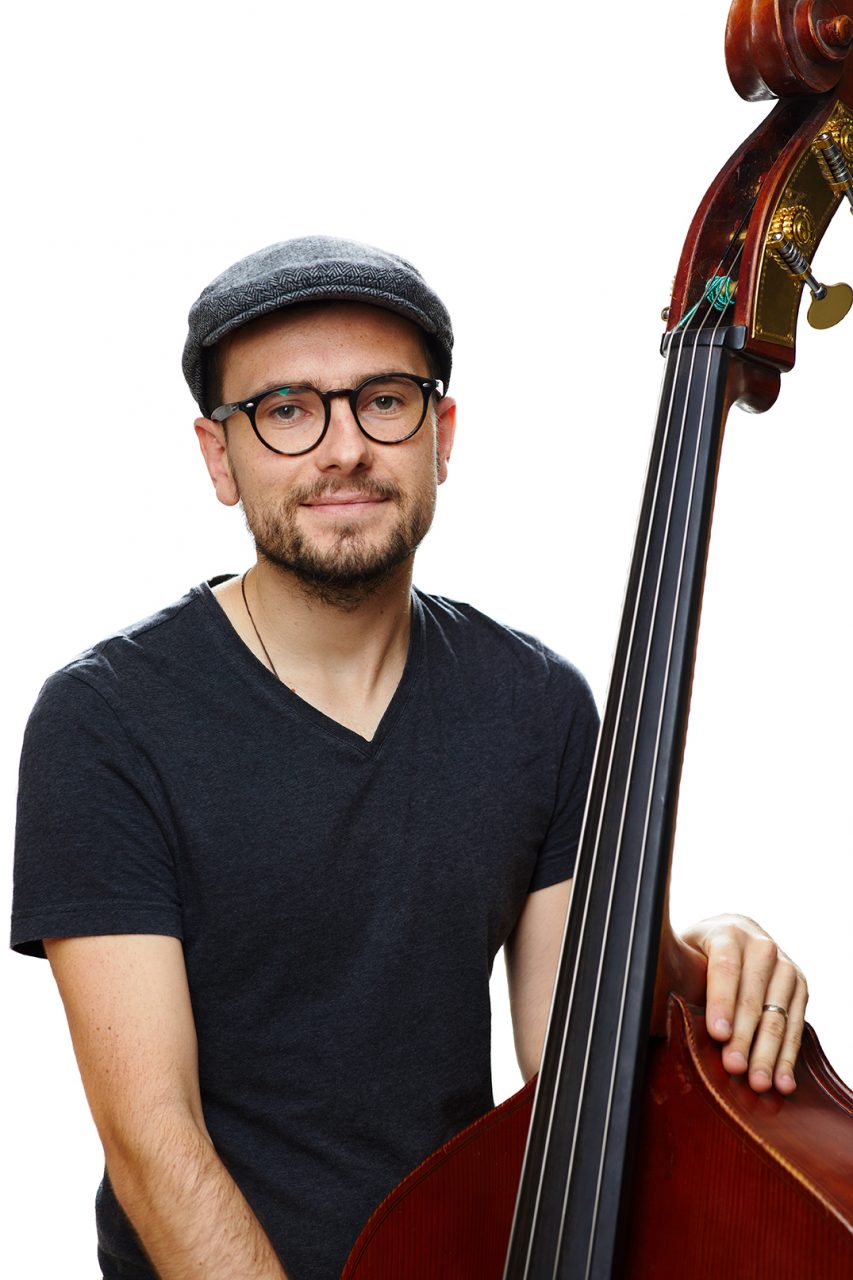 Grzegorz Wlodarczyk (born 15 May 1991 in Czestochowa) is a Polish jazz bass player, composer, bandleader and producer.
He is a graduate of the University of Music and Performing Arts in Graz, where he studied under Wayne Darling and Morten Ramsboel. During his one-year stay in Paris, he learned from Riccardo del Fra at the Conservatoire National Superieur de Musique et de Dance. 2017 he graduated from Jazz Campus Basel, where he studied in the class of Larry Grenadier.
Wlodarczyk has a passion for a wide range of both notated and improvised music. In 2015 his debut album Confessions (The Grzegorz Wlodarczyk Quintet) was released to critical acclaim. May 2017 saw the premier performance of his newest trio project featuring Jeff Ballard at Bird's Eye Jazz   Club Basel. His master thesis titled "Understanding Uncertainty", presenting an experimental rendition of Polish traditional church tunes, was enthusiastically received and is awaiting further development.
As a band member and master class participant he worked with such artists as Mark Turner, Jeff Ballard, Joachim Kuhn, Don Friedman, Lewis Nash, Jorge Rossy, Seamus Blake, Curtis Fuller, Miguel Zenon.
He is currently continuing his professional development at the prestigious Berklee Global Jazz Institute.
TOMER SADOT, drums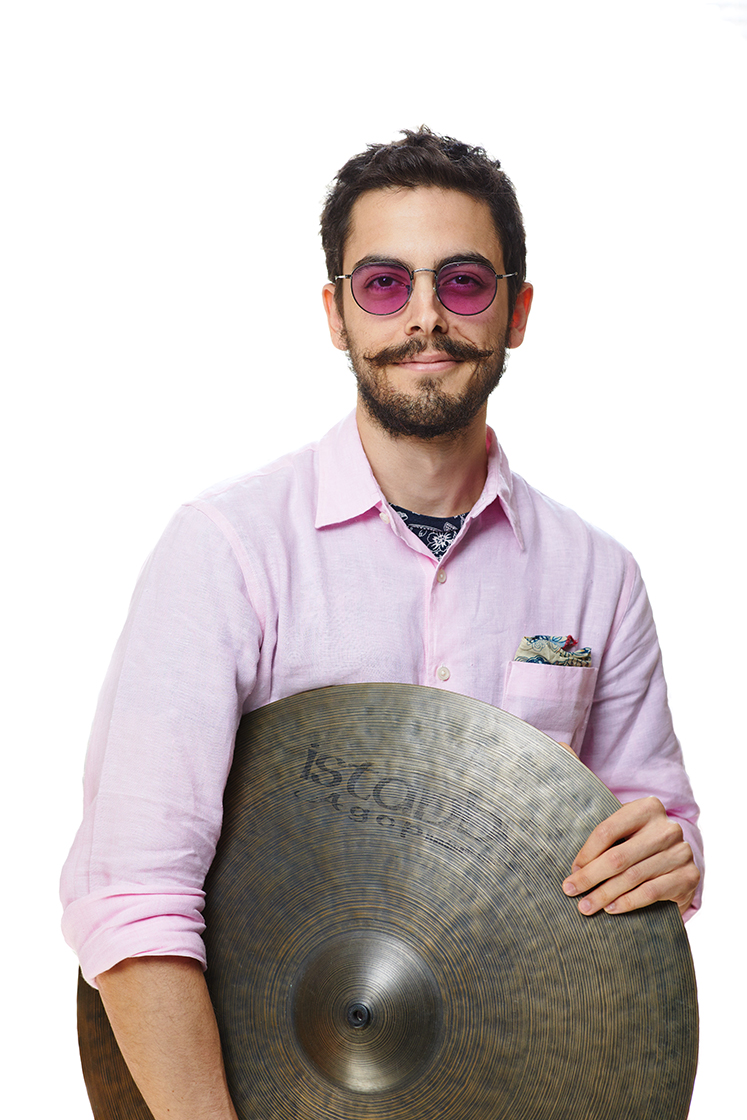 Tomer Sadot is a 22-year-old Israeli-French drummer and composer.
Diligent and meticulous at developing and refining his percussive craft, he devotes much of his time to the piano, composing prominently rhythmically challenging pieces that are influenced at their core by French classical music, played at home while growing up, as well as music he was particularly inspired by later on.
Tomer began his jazz music studies at "Ironi Alef" high school, Tel Aviv. He then enrolled in undergraduate studies in jazz performance over the course of which he attended The Center for Jazz Studies – Israel Conservatory Tel Aviv's joint program of the New School NY and the Jerusalem Academy of Music and Dance (with scholarship). During his studies in Israel he appeared at multiple local jazz festivals including but not limited to the Jaffa Jazz Fest (selected as one of 3 excelling students from all over Israel), the Red Sea Jazz Festival (selected through a competitive student ensemble contest), and the Tel Aviv Jazz Festival.
Tomer has recently moved to Boston where he is pursuing a graduate degree in jazz performance at the Berklee Global Jazz Institute.
TAREQ RANTISI, percussions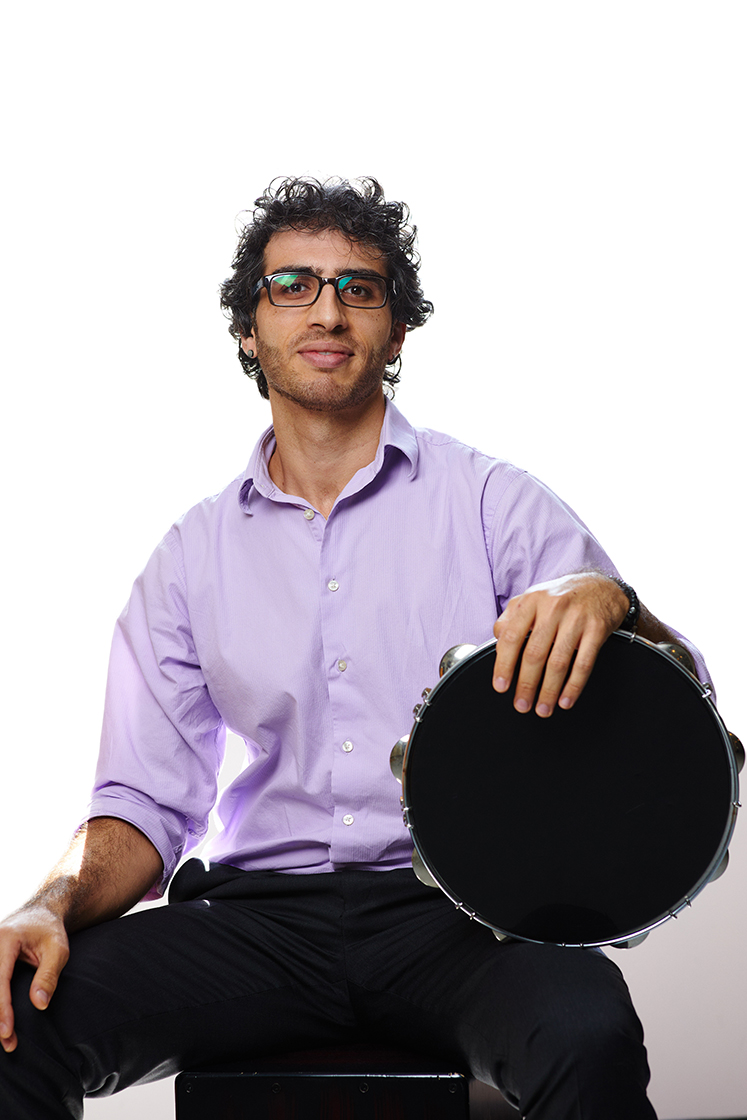 Tareq Rantisi (Jerusalem, 1984) is a world percussionist, composer, and educator. Initially self-taught in Arabic percussion, he pursued a degree in Percussion Performance from the Berklee College of Music (2011), where his studies brought him into deep dialogue with jazz,
Afro-Cuban, Indian, West African, Brazilian, and other traditions that continue to transform his approach to music and performing. Since Berklee, Tareq has developed a wide body of educational work, offering master classes, workshops and private lessons in collaboration with Arabic Music Retreat, Brandeis University, The Center for Arabic Culture, NAFDA. He lives in New York City and performs throughout the world.